The Guilty Party II
Artwork details: etching, edition of 12 prints, 16 x 10.8 inches (41 x 27 cm), 2010.
The original 'Guilty Party' was a painting, but when it was still at a sort of almost-finished sketch stage I was looking around for something to do as an etching, and I rather thought the monochrome would work well with the subject matter. All the same, the original sketch was too big and detailed, so in the end I re-worked it, turning it into a different picture but retaining the original idea, and here you have it - the second 'Guilty Party'. So called because, well, it's a bit like Cluedo - they all have murder weapons and they're none of them up to any good...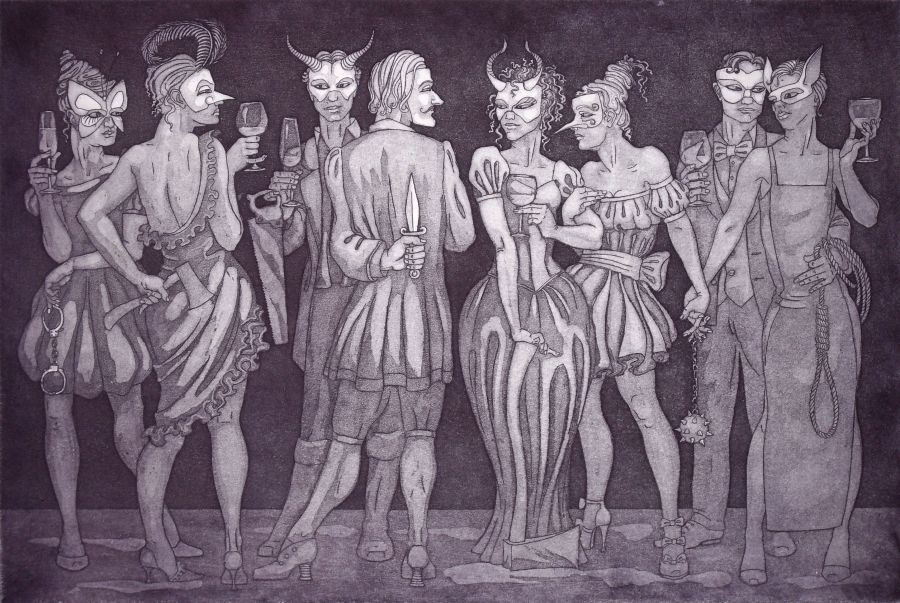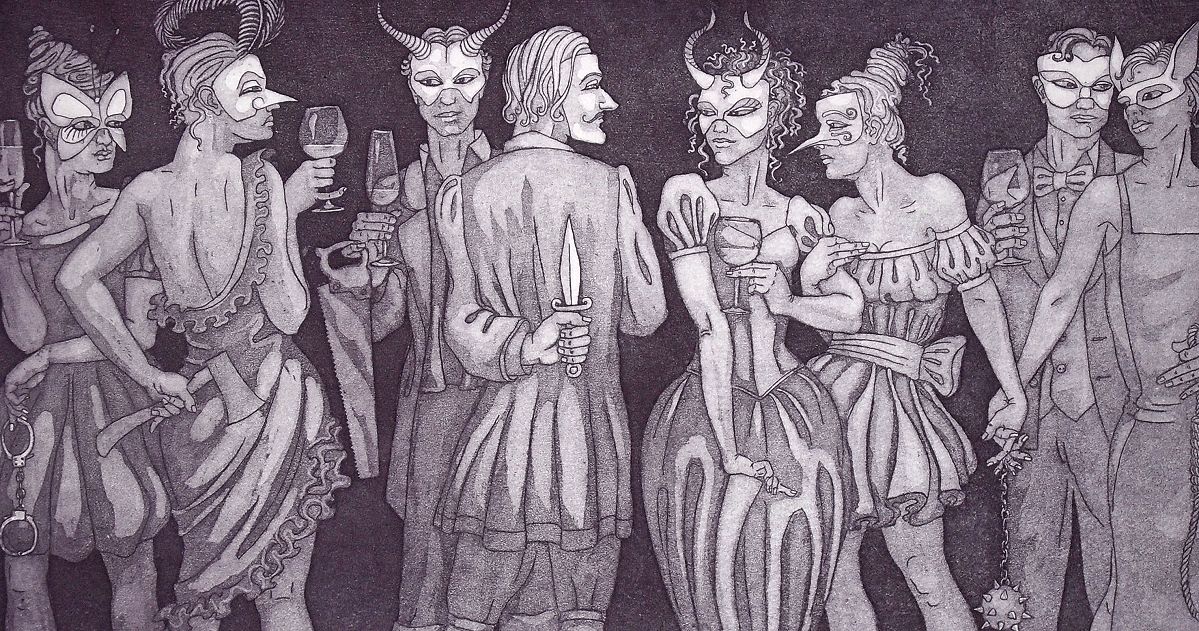 All images and prints are © Nancy Farmer. Please email me if you wish to reproduce any of these images, or see my permissions page in the 'info' section.
Prints & Original Artwork
You can now buy prints of my work (and a few originals) in my Etsy Shop. If you would prefer to buy direct from me, or you cannot find what you are looking for in the shop, feel free to email me instead: mail@nancyfarmer.net. If you are interested in original artwork, I do intend to post a list of currently available artworks in due course, but I'm in the process of moving and re-building a main website, so for the meantime please also email me for more information on originals, and also commissions.