The Guilty Party
Artwork details: gouache, 24k gold leaf, 23 x 10.8 inches (58 x 27 cm), 2010.
This painting was another one I photographed as I went along, if you'd like to see the pictures they're all here on my Facebook page.
So, this is 'The Guilty Party'. On the surface, a very civilized affair, but everyone is carrying or concealing a potential murder weapon. Quite a lot of painting to hang on a single pun, but then it's already something of a theme of mine: suspicious goings on in civilized settings.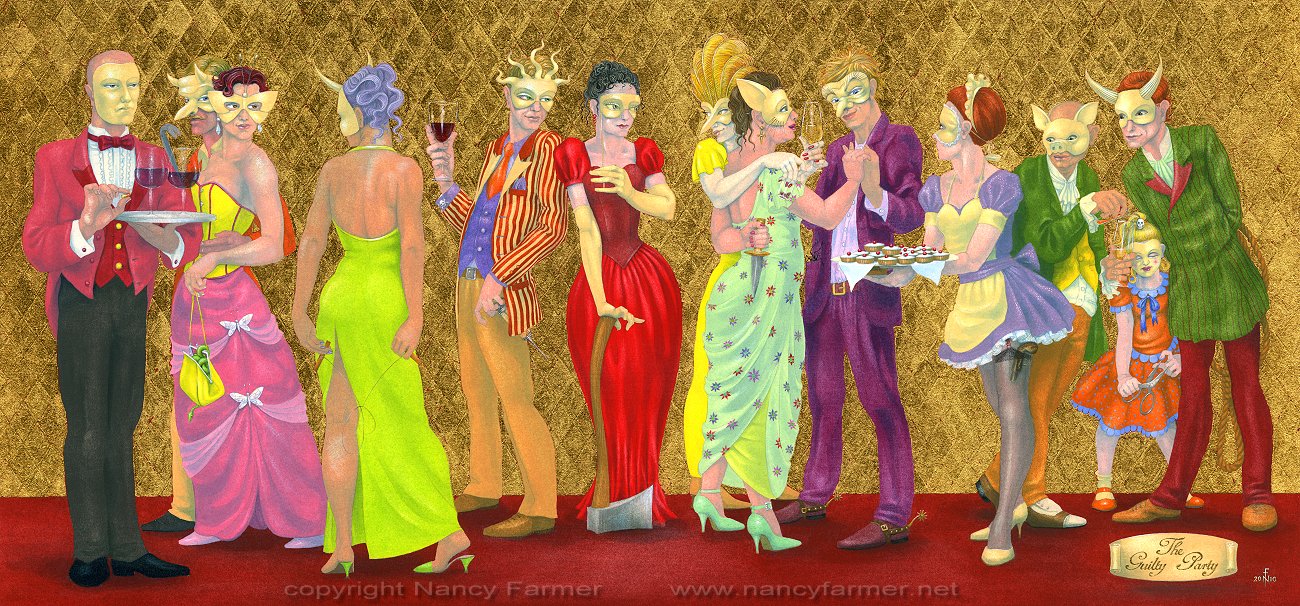 The entire background is 24 carat gold leaf, by the way, all applied very painstakingly in little diamond shapes to give a subtle bit of pattern and texture (and because I thought it would be impossible to get it even if I tried to achieve a continuous surface of gold leaf). The surface beneath the gold leaf is a reddish colour, reminiscent of the traditional ground for gilding, and it shows up here and there around the edges of the diamonds and through thin cracks in the gold leaf.
I'm not promising, but it may be one day I will get round to a second composition: 'The Innocent Party'.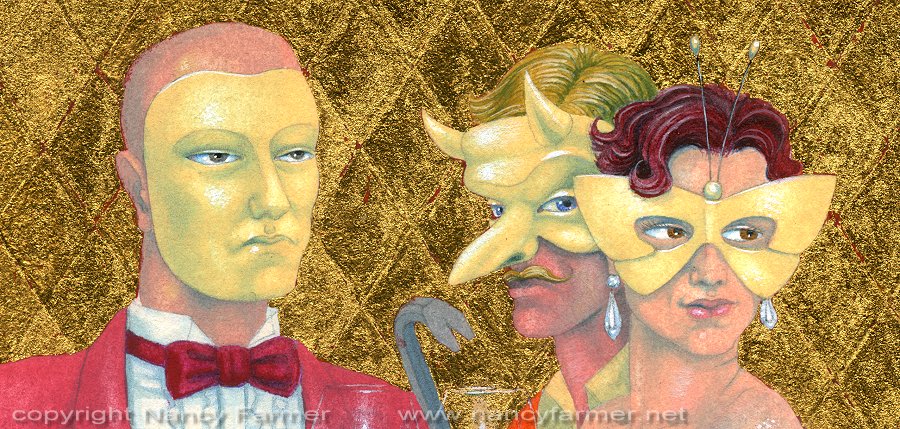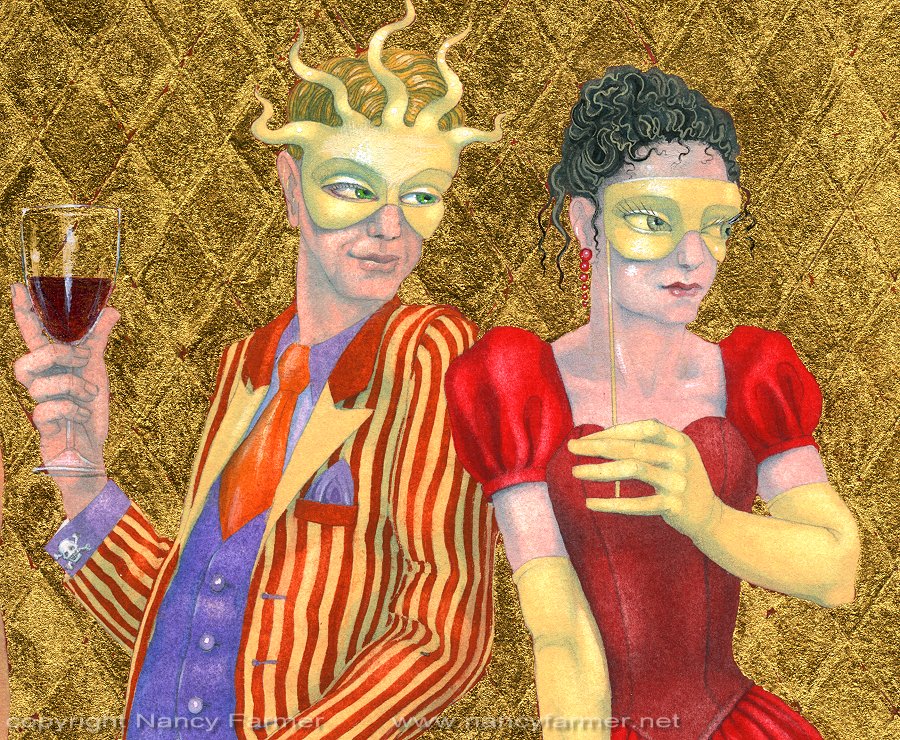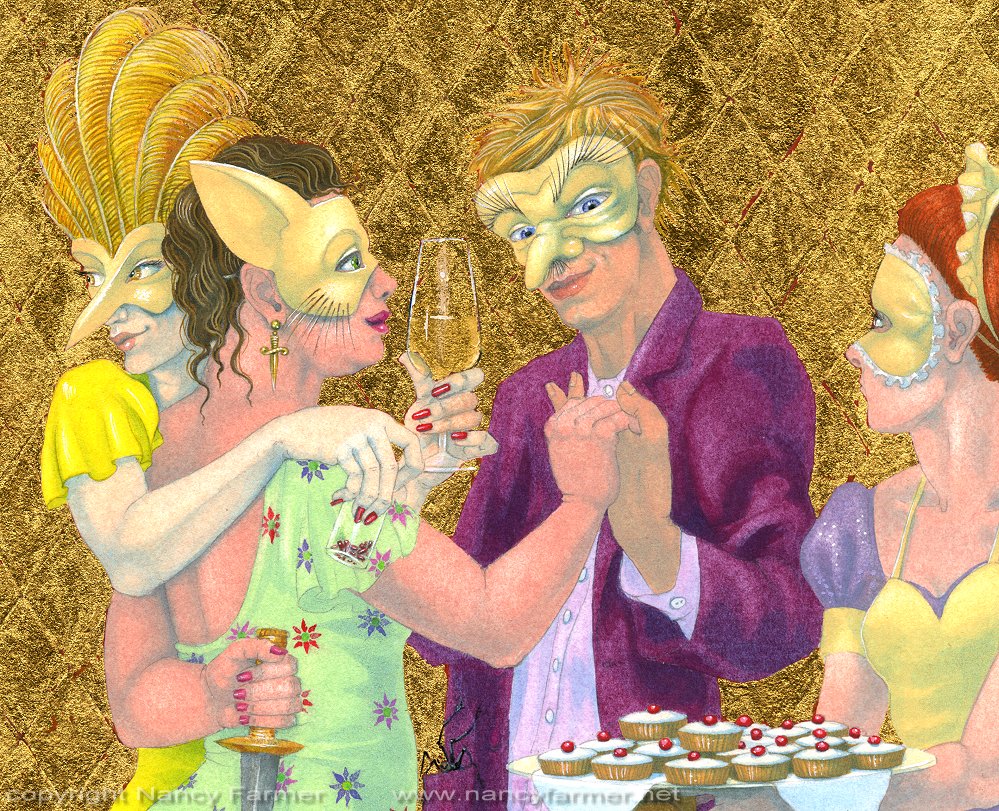 All images and prints are © Nancy Farmer. Please email me if you wish to reproduce any of these images, or see my permissions page in the 'info' section.
Prints & Original Artwork
You can now buy prints of my work (and a few originals) in my Etsy Shop. If you would prefer to buy direct from me, or you cannot find what you are looking for in the shop, feel free to email me instead: mail@nancyfarmer.net. If you are interested in original artwork, I do intend to post a list of currently available artworks in due course, but I'm in the process of moving and re-building a main website, so for the meantime please also email me for more information on originals, and also commissions.