Gilded Lilies
Artwork details: gouache and pencil, with gold leaf in various colours, 16.5 x 11 inches (42 x 28 cm), 2011.
This is one of those (for me) rare compositions in which the composition became a story in itself. Do not look for a plot behind the painting - the movement of one figure to another is the plot in itself. The title, similarly enigmatic, adds a gleam without, philosophically speaking, shining any light on the subject... I re-worked the composition as an etching as well - a piece with a very different atmosphere about it that I called Dancing Fates.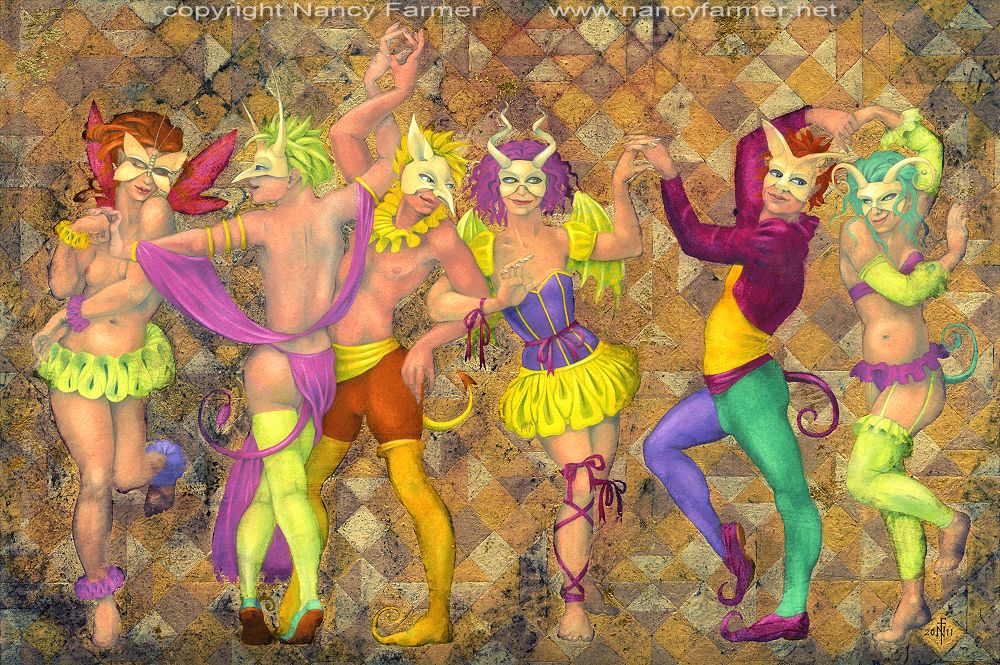 The 'gilding' of this lily, by the way, took quite some time. There are four colours of gold leaf on the background - pure, 24 carat gold is the yellow one, then there is also green gold, red gold and one with a purple tinge called 'moon' gold. All these were applied as gold leaf in triangles and squares completely covering the background. After that a certain 'distressed' effect was achieved by very thin washes of watercolour with a little Gum Arabic so that it stuck to the gold. Then I washed a little off, a little added again to get that random, mottled surface. Finally, I felt it needed just a little more sparkle and re-applied some more leaf sparingly, so that what built up was a very organic, multi-layered surface, some of which was allowed to partially obscure the figures. The final details were worked up in pencil, so as not to disturb the carefully preserved layers of paint. In all, a development of several techniques came together in a way I haven't used before, but shall be using in the future...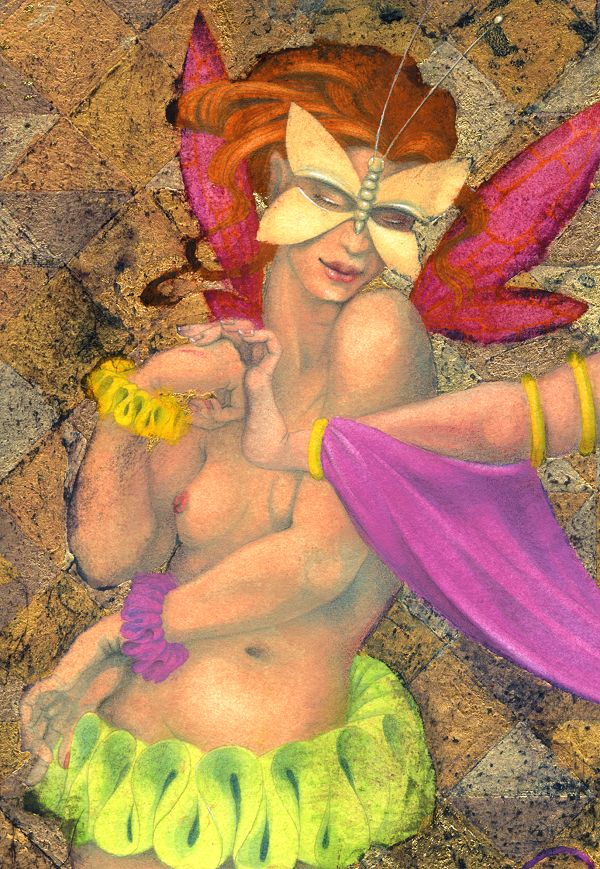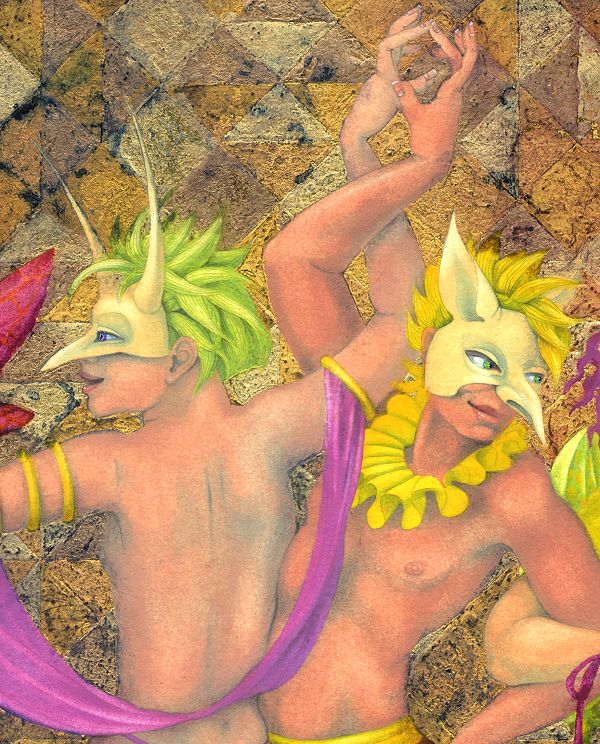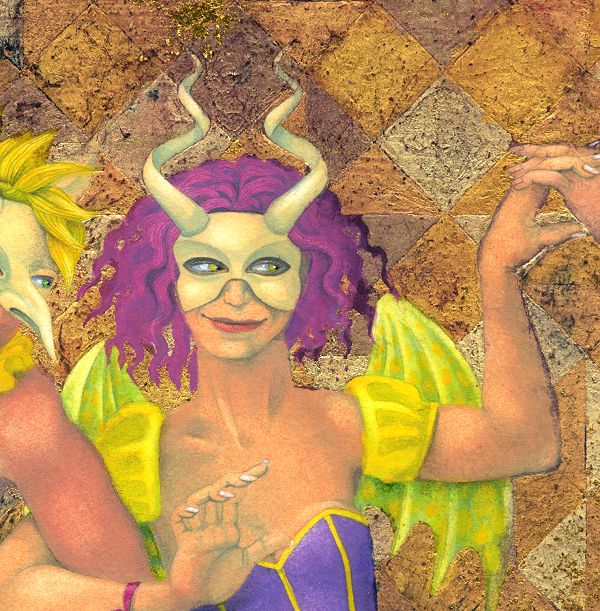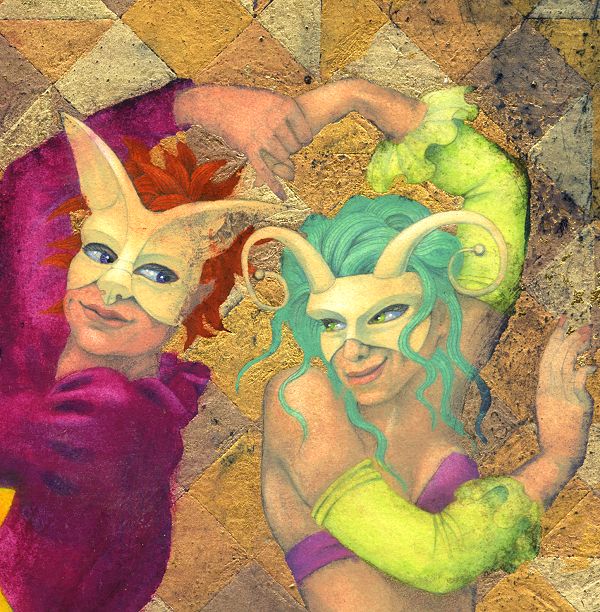 All images and prints are © Nancy Farmer. Please email me if you wish to reproduce any of these images, or see my permissions page in the 'info' section.
Prints & Original Artwork
You can now buy prints of my work (and a few originals) in my Etsy Shop. If you would prefer to buy direct from me, or you cannot find what you are looking for in the shop, feel free to email me instead: mail@nancyfarmer.net. If you are interested in original artwork, I do intend to post a list of currently available artworks in due course, but I'm in the process of moving and re-building a main website, so for the meantime please also email me for more information on originals, and also commissions.