The Flower Fairies run to Seed: Pumpkin
Artwork details: Gouache and watercolour, 13.2 x 19.5 inches (34 x 50 cm), 2010.
To refer to these voluptuous creatures as 'run to seed', seems unfeeling and unfair, until one considers that the whole point of flowers is to set fruit and thereby create seeds. It is their very raison d'Ítre, the fulfilment of their purpose. Seed pods are often beautiful and fascinating, some glow with the deeply satisfied lustre of a summer well spent. Some bear scars of their months of travail, blemishes which, though upon a flower in the first flush of spring would be unsightly, on their ripened skin are the fascinating marks of a decadent maturity. The flower fairies (gone to seed) emerge into their second glory, heavy with experience, sweet and indulgent, but nobody's fool.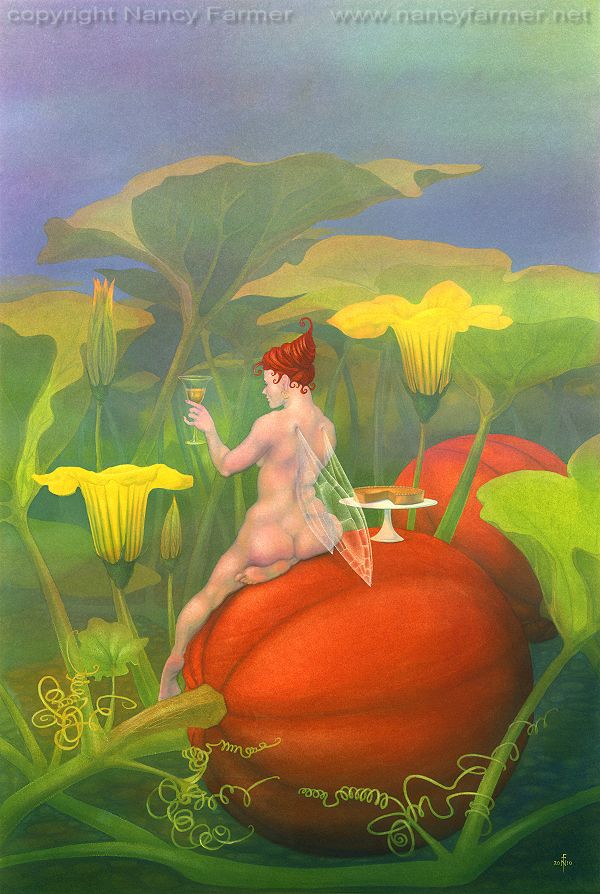 This painting was to be one of a series, but events (mostly Somerset Arts Weeks) over ran the project and to date I have only completed one more of these paintings: The Flower Fairies run to seed: Rose. I also have a sadly half-finished row of runner-bean fairies, which I hope to complete at some point.
Added July 2011: The Runner Beans fairies are now completed and on the site here: The Flower Fairies go to seed: Runner Beans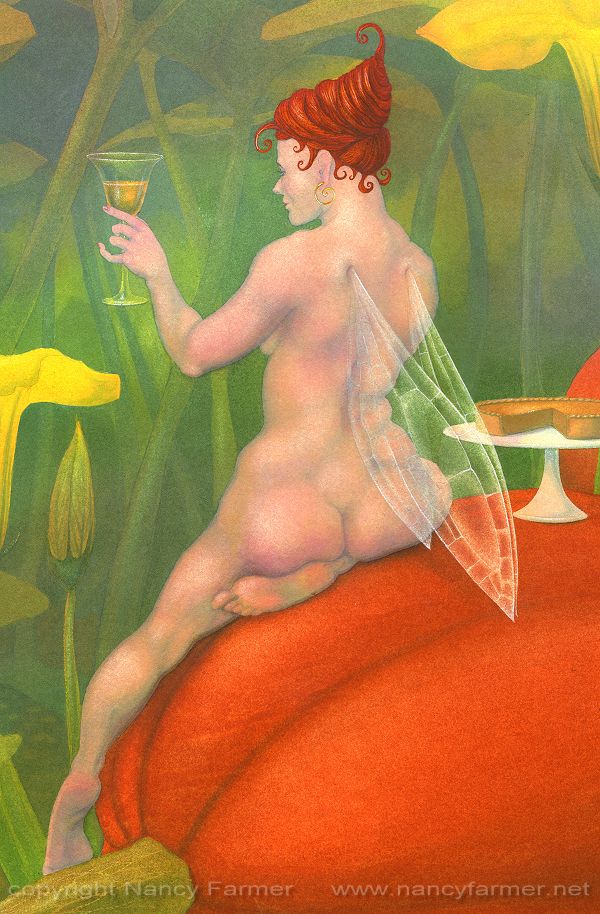 Pumpkin and Rose were both painted more-or-less from life... by which I mean that I painted the fruits from life, of course, as, come summer and autumn, there are quite a lot of pumpkins and rosehips in my garden. I can invent fairies, but it is very much harder to invent plants, if one wishes them to look like proper plants.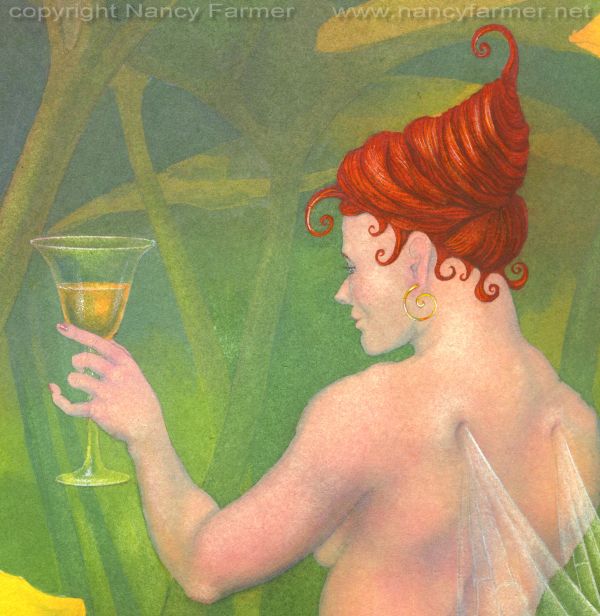 I suspect this fairy is drinking some form of pumkin wine - I'm sure it could be made - in which case I must say that she is something of a hardened drinking gal because, judging from the flowers on the pumpkins it cannot be later than about 9.30 in the morning!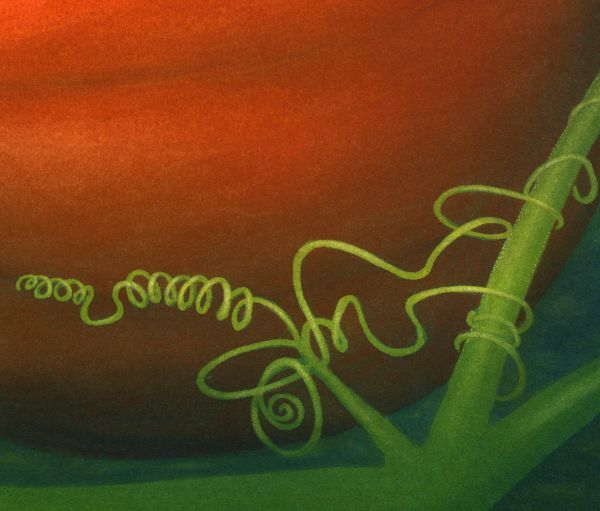 All images and prints are © Nancy Farmer. Please email me if you wish to reproduce any of these images, or see my permissions page in the 'info' section.
Prints & Original Artwork
You can now buy prints of my work (and a few originals) in my Etsy Shop. If you would prefer to buy direct from me, or you cannot find what you are looking for in the shop, feel free to email me instead: mail@nancyfarmer.net. If you are interested in original artwork, I do intend to post a list of currently available artworks in due course, but I'm in the process of moving and re-building a main website, so for the meantime please also email me for more information on originals, and also commissions.