The Flower Fairies go to Seed: Runner Beans
Artwork details: Gouache and watercolour, 13.2 x 19.5 inches (34 x 50 cm), 2011.
A row of runner-bean fairies, the third of 'The Flower Fairies run to Seed' series, the others are here:
The Flower Fairies run to seed: Pumpkin
The Flower Fairies run to seed: Rose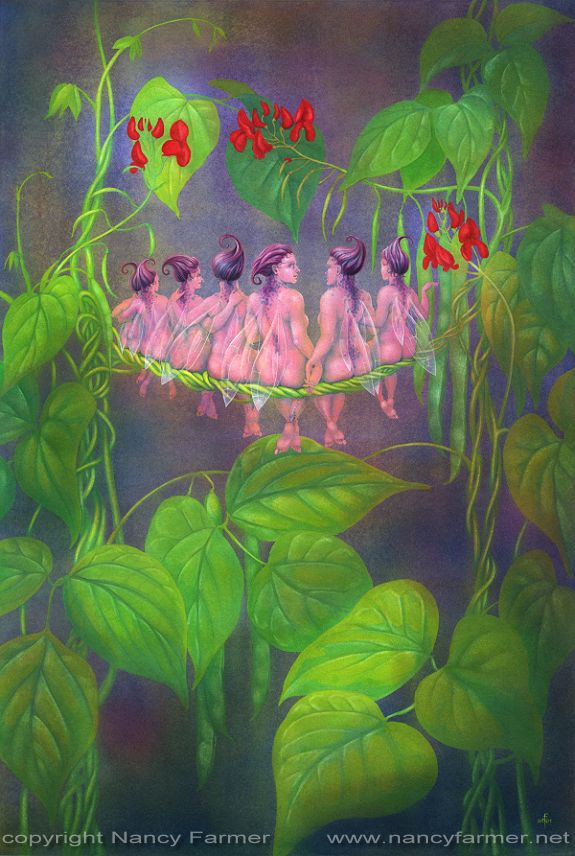 They were conceived as a series of more 'mature' fairies - seeds being, of course, the ultimate purpose of flowers. The colours are rather striking - the thing with runner beans is that while their flowers are usually scarlet, the beans are generally shocking pink with purple splodges, so I decided to go with this outlandish colour scheme and keep the fairies 'true to life'. My fairies are in face not as pink as runner beans can get, but perhaps they are not quite ripe yet!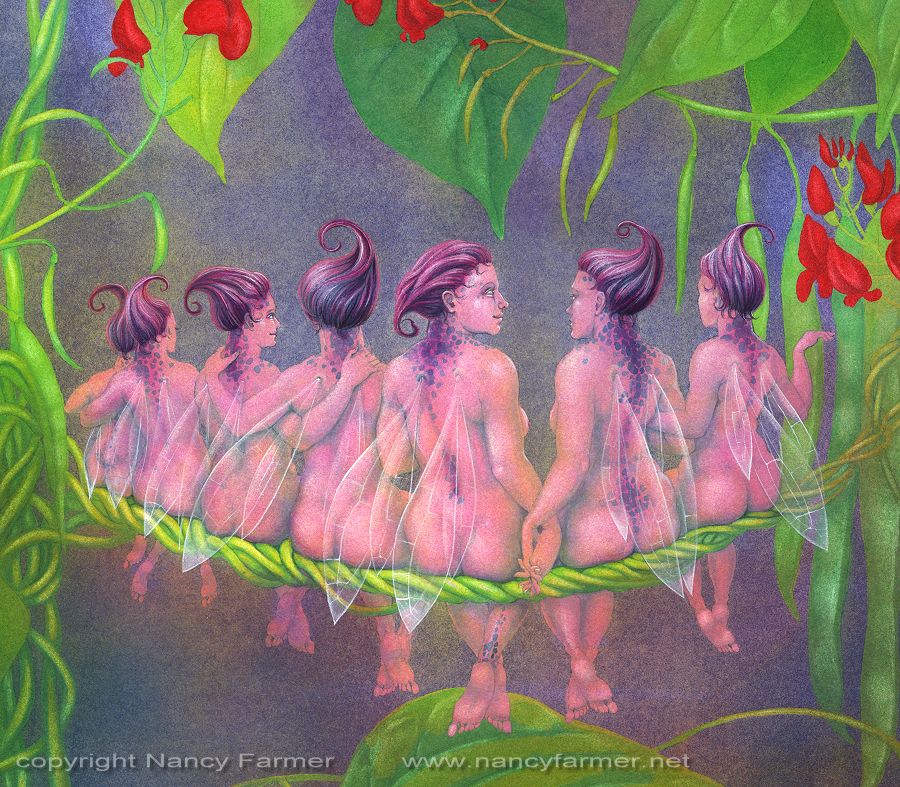 All images and prints are © Nancy Farmer. Please email me if you wish to reproduce any of these images, or see my permissions page in the 'info' section.
Prints & Original Artwork
You can now buy prints of my work (and a few originals) in my Etsy Shop. If you would prefer to buy direct from me, or you cannot find what you are looking for in the shop, feel free to email me instead: mail@nancyfarmer.net. If you are interested in original artwork, I do intend to post a list of currently available artworks in due course, but I'm in the process of moving and re-building a main website, so for the meantime please also email me for more information on originals, and also commissions.