Vis-à-vis
Artwork details: gouache and 24 carat gold leaf on paper, 17.5 x 11 inches (44 x 28 cm), 2012.
The title of this painting means 'face-to-face'. Ironically, if you look close enough you will see that none of the protagonists in fact have faces. They have masks. Many masks. At least one of them even wears a mask beneath her (or possibly 'its') outer mask. Nothing is certain and nothing is real. Everything is surface and appearance and behind it all there may be no truth to be found.
...unless of course the cats know the answer, as cats invariably do, but they are not telling.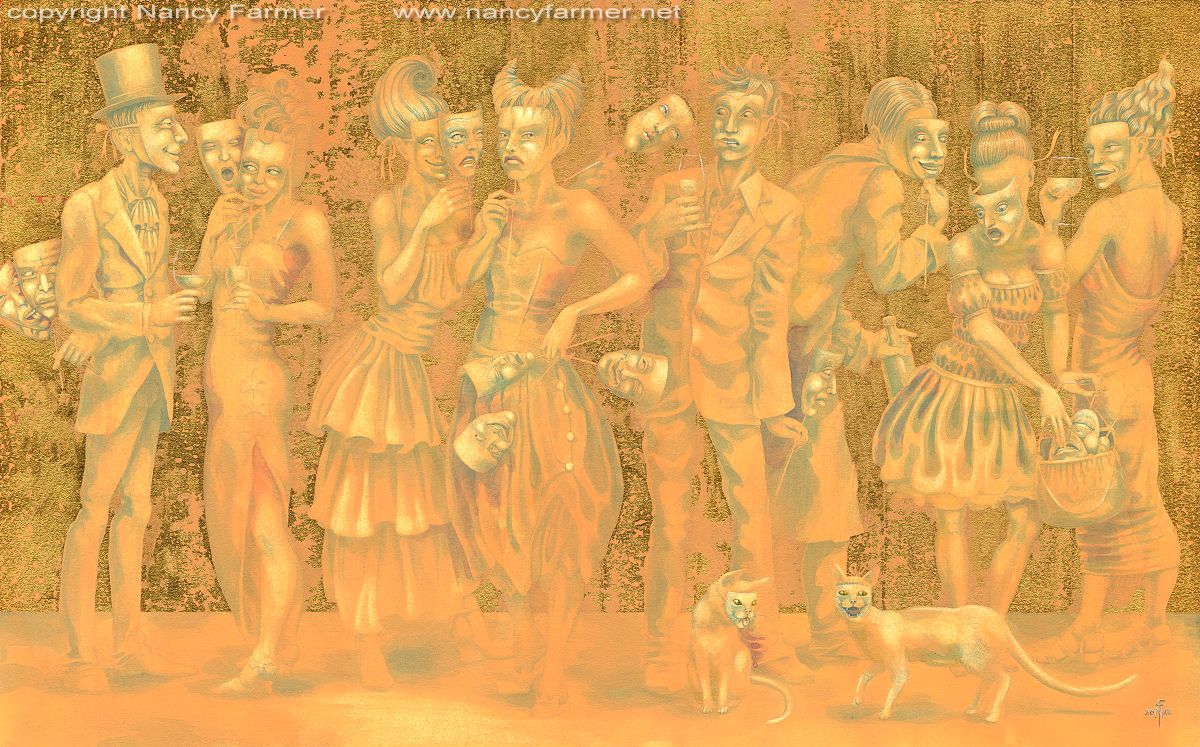 Below are a few highly magnified sections of the painting, just to show you a few details.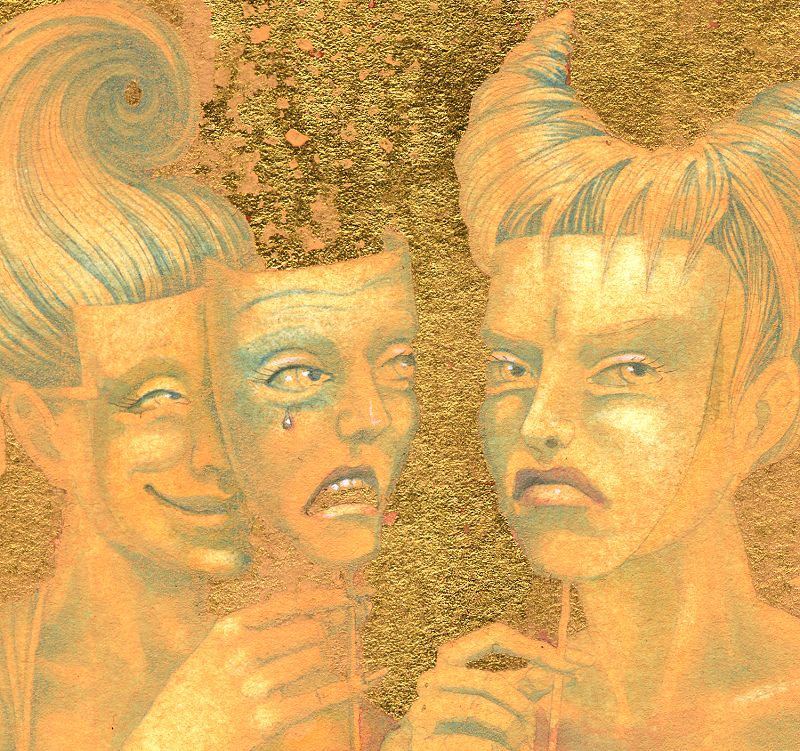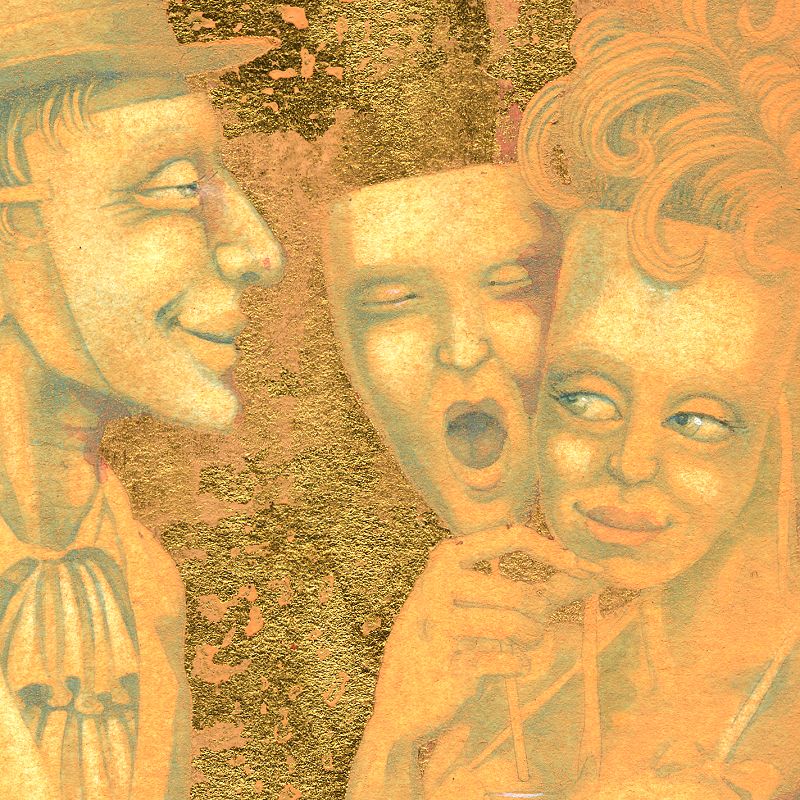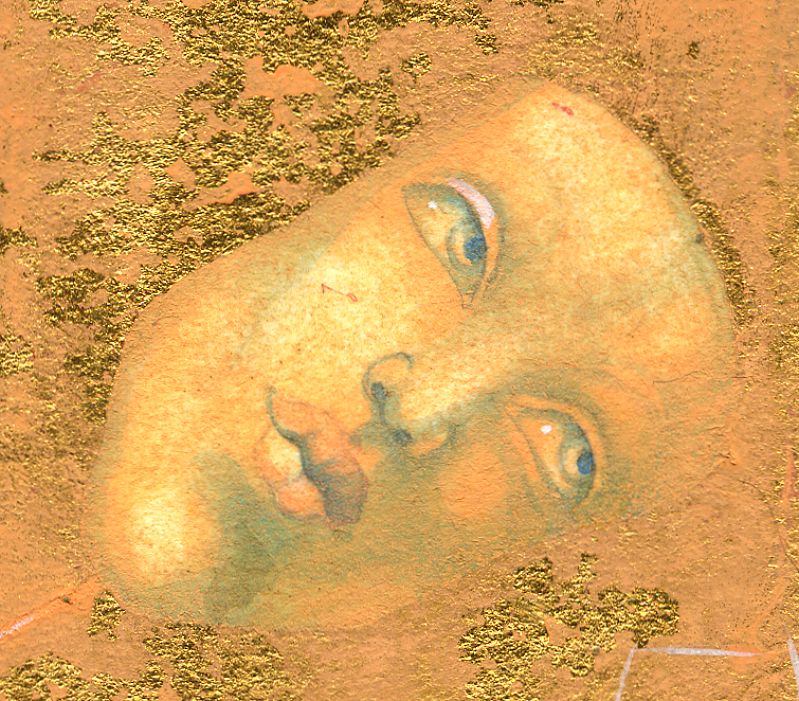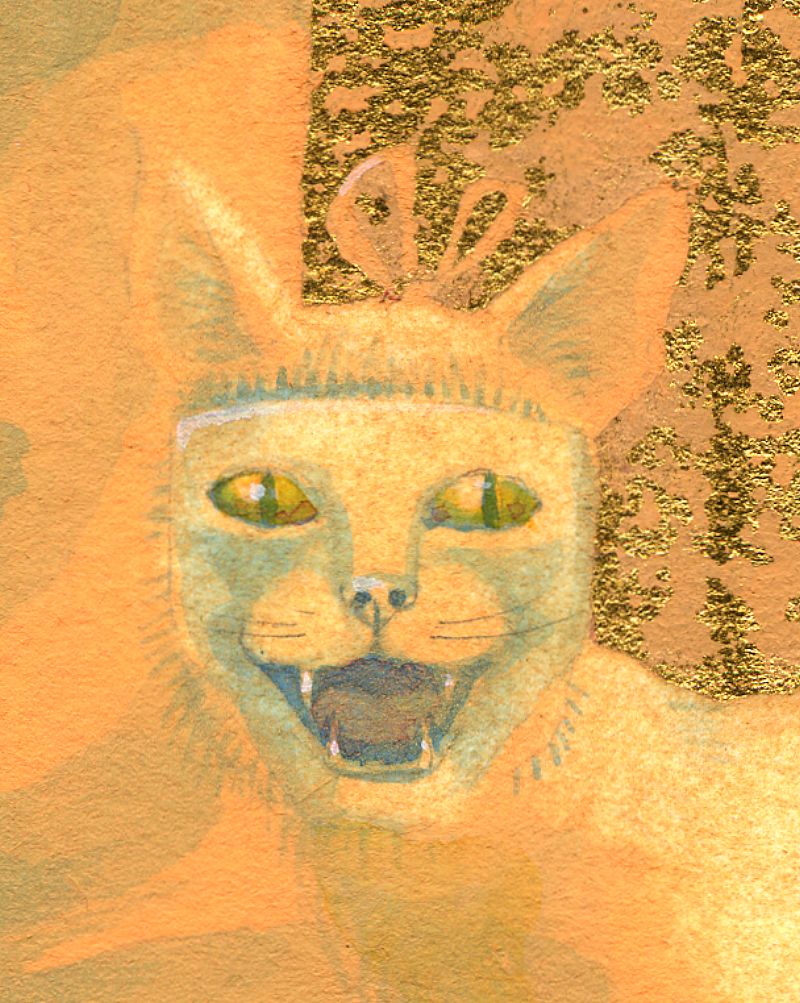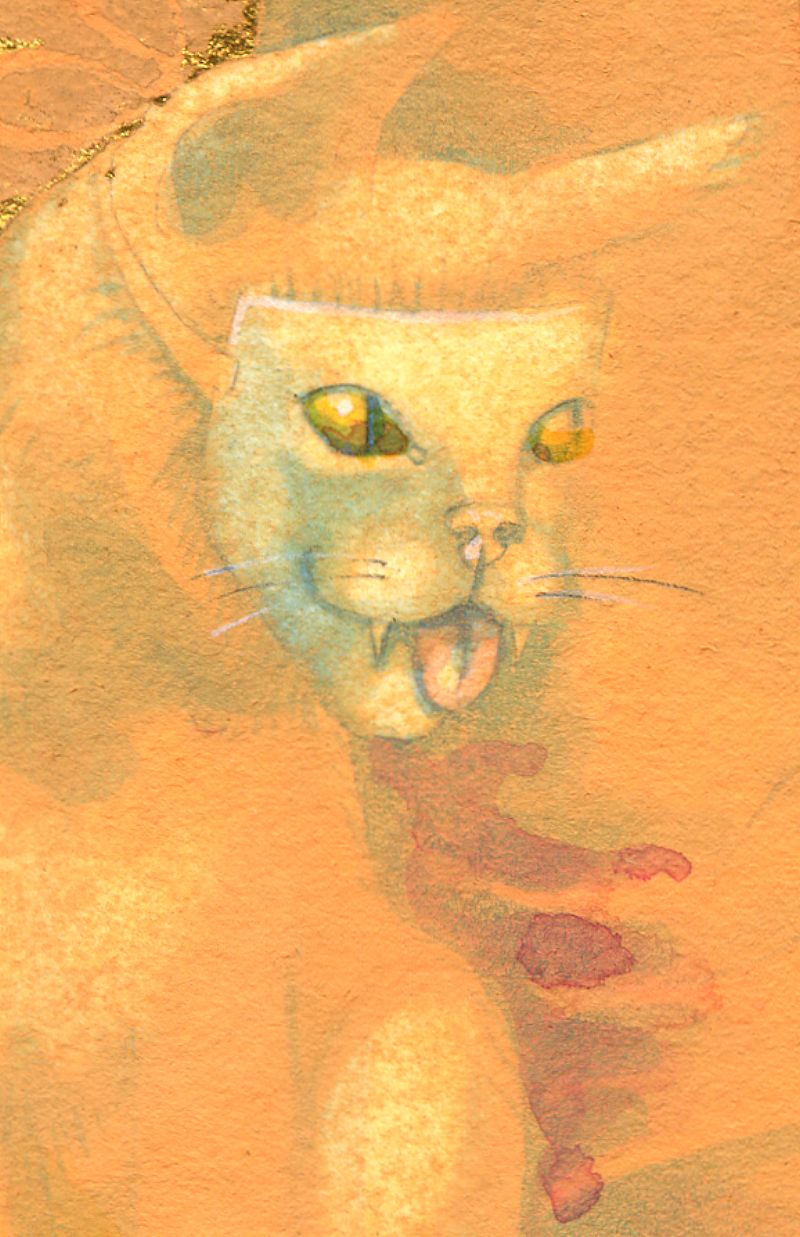 All images and prints are © Nancy Farmer. Please email me if you wish to reproduce any of these images, or see my permissions page in the 'info' section.
Prints & Original Artwork
You can now buy prints of my work (and a few originals) in my Etsy Shop. If you would prefer to buy direct from me, or you cannot find what you are looking for in the shop, feel free to email me instead: mail@nancyfarmer.net. If you are interested in original artwork, I do intend to post a list of currently available artworks in due course, but I'm in the process of moving and re-building a main website, so for the meantime please also email me for more information on originals, and also commissions.