The Naked Masquerade
Artwork details: gouache and gold leaf on paper, 21.5 x 11 inches (55 x 28 cm), 2013.
The Naked masquerade is the first painting where I actually stopped at the 'blue stage' of my paintings, having previously though about it but never quite dared, or it wasn't quite appropriate to the subject and so on. Almost all my paintings have begun at this stage - where I paint the whole thing tonally in Prussian Blue, but usually I add colour on top.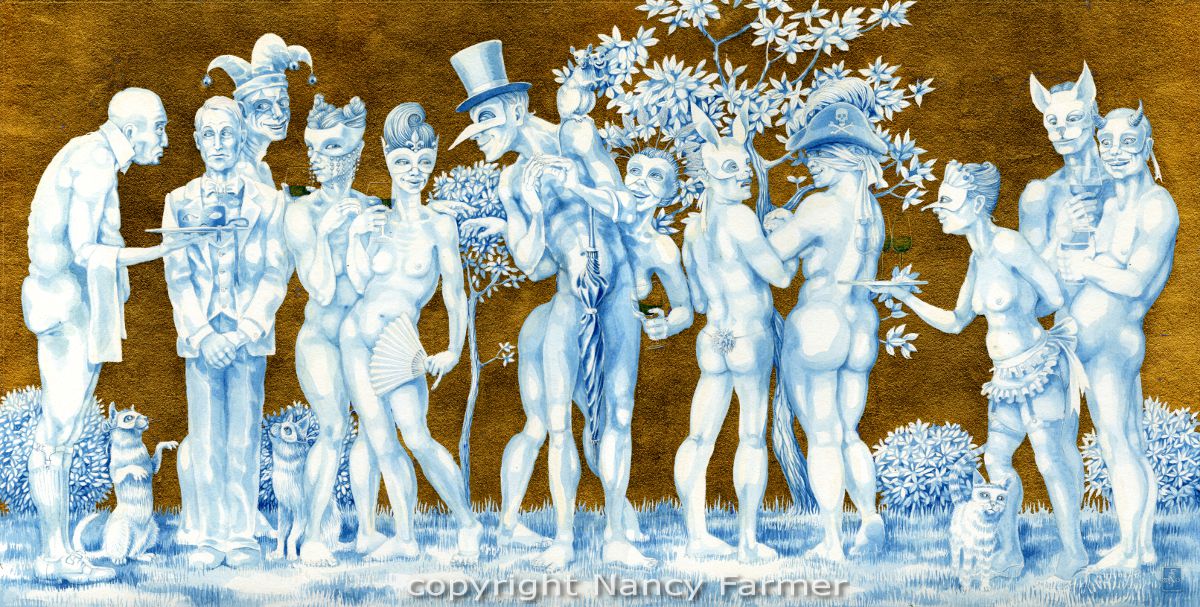 The background is 24K gold leaf, which works so well with the blue, but makes it rather difficult to convey the effect of this painting on a computer screen. The image above, and all the detail images are from a scan of the painting, which is very good for showing the details of the painting, and the colour of the paintwork. The image immediately below is a photograph, which shows the gold up very well, but at the cost of not doing the paintwork many favours. The effect of the painting in real life is that you get both of course: because the background is reflective sometimes it is darker and sometimes lighter than the foreground, giving the whole thing a curious three-dimensional effect thought it is completely flat.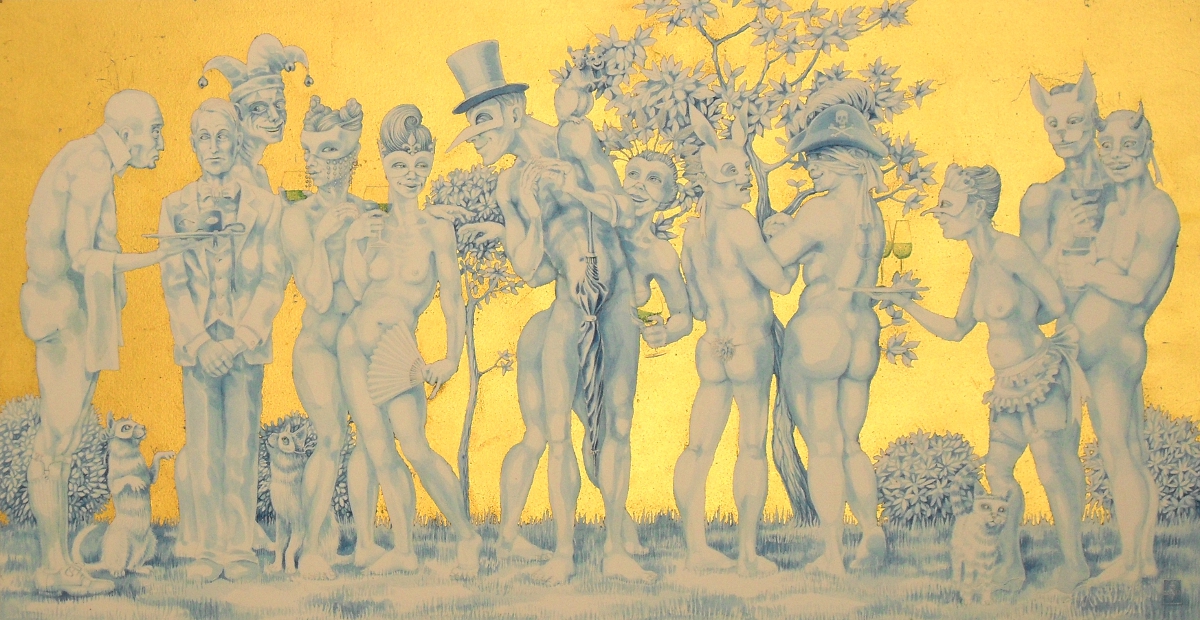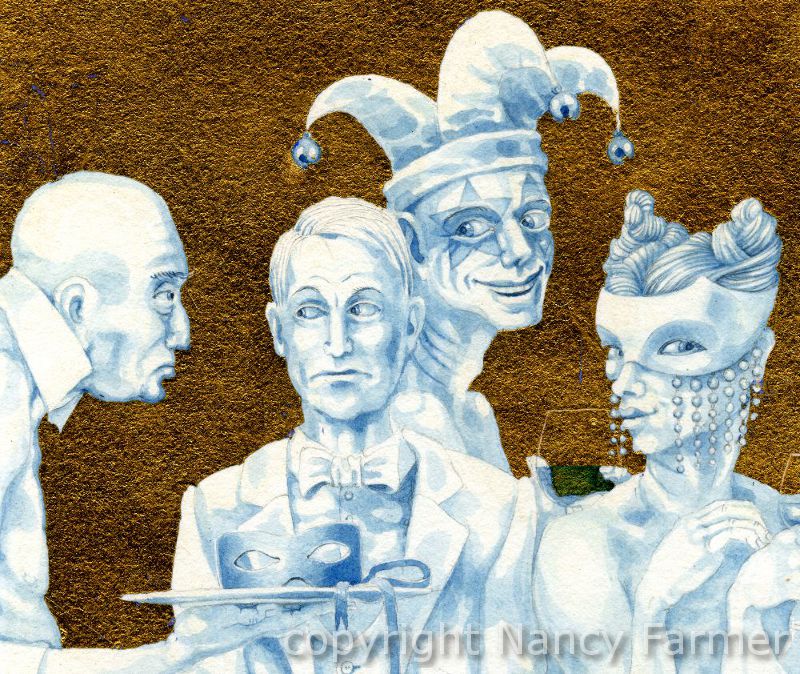 As to the story, I leave that up to the viewer, though I am quite certain that someone didn't read their invitation card very closely.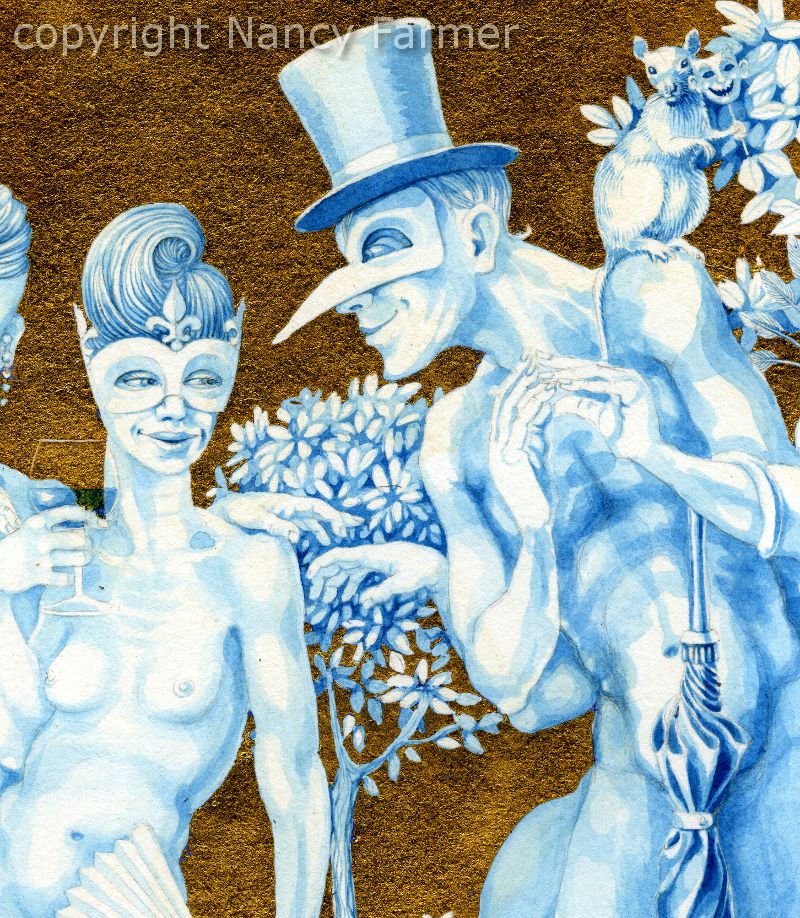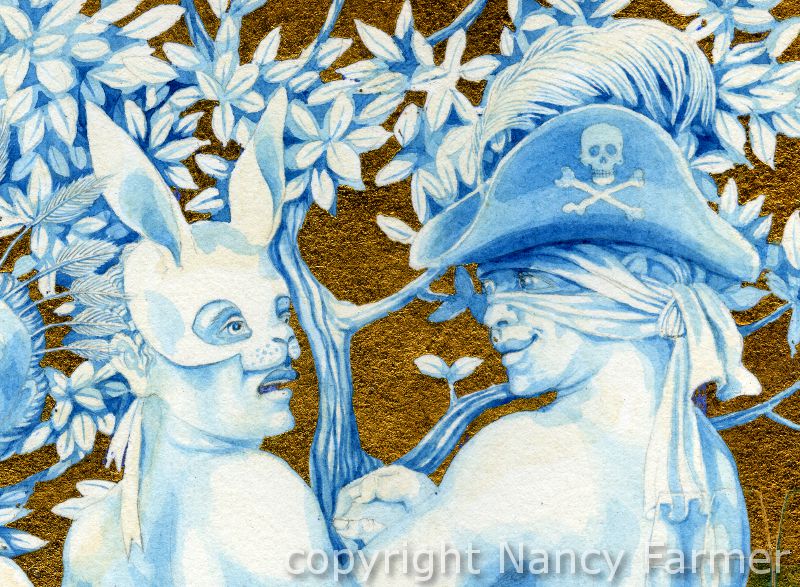 And I wouldn't trust the cats...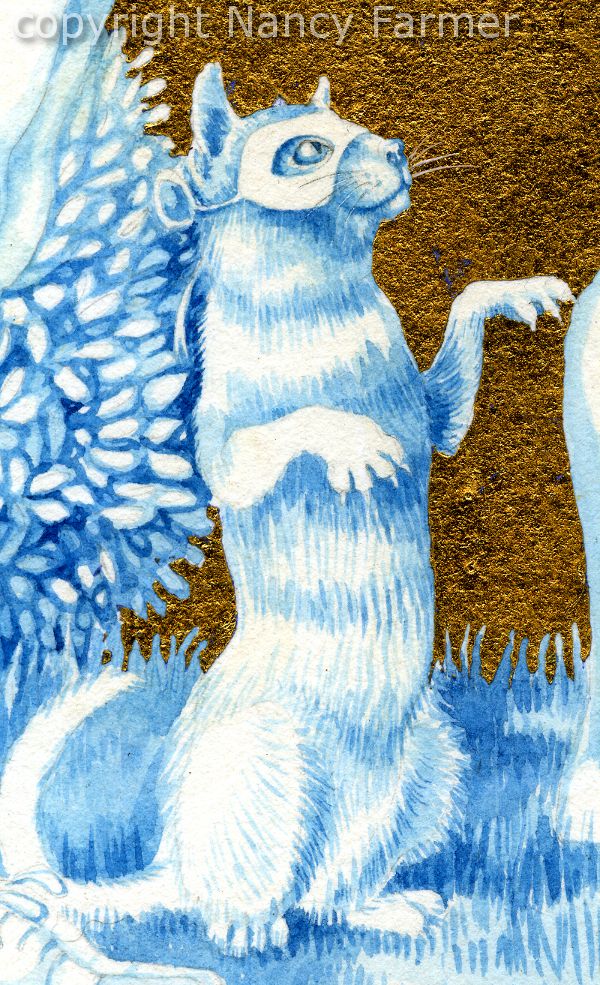 All images and prints are © Nancy Farmer. Please email me if you wish to reproduce any of these images, or see my permissions page in the 'info' section.
Prints & Original Artwork
You can now buy prints of my work (and a few originals) in my Etsy Shop. If you would prefer to buy direct from me, or you cannot find what you are looking for in the shop, feel free to email me instead: mail@nancyfarmer.net. If you are interested in original artwork, I do intend to post a list of currently available artworks in due course, but I'm in the process of moving and re-building a main website, so for the meantime please also email me for more information on originals, and also commissions.