The Rumour
Artwork details: gouache and 24k gold leaf, 21.2 x 10 inches (54 x 25 cm), 2011.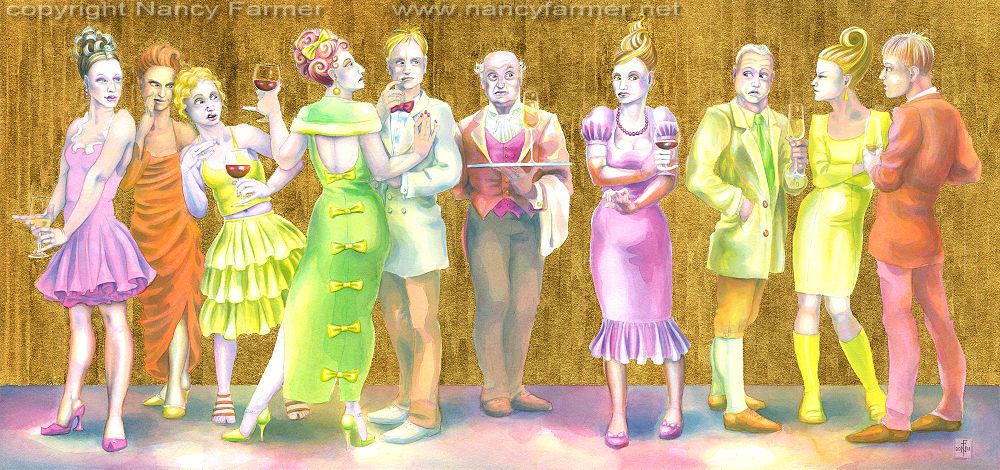 This painting I called 'The Rumour'. Whom the rumour concerns is quite clear, what the rumour actually is, I leave up to your imagination....

The technique I used in this painting is not quite my usual one. Everything is done in a series of thin washes in just four colours: Prussian blue, magenta, yellow and green - three colours which are more or less close to the primary colours, plus green, because, not being perfect primary colours, I couldn't otherwise get a good bright green. There are no other colours used here. It was a bit of an experiment, closer to 'proper' watercolour painting. Unfortunately the delicacy of the very pale tones do not show up on screen particularly well, but I think that the almost overwhelmingly 'pretty' tones of the painting are a rather nice contrast to the undertones of the painting.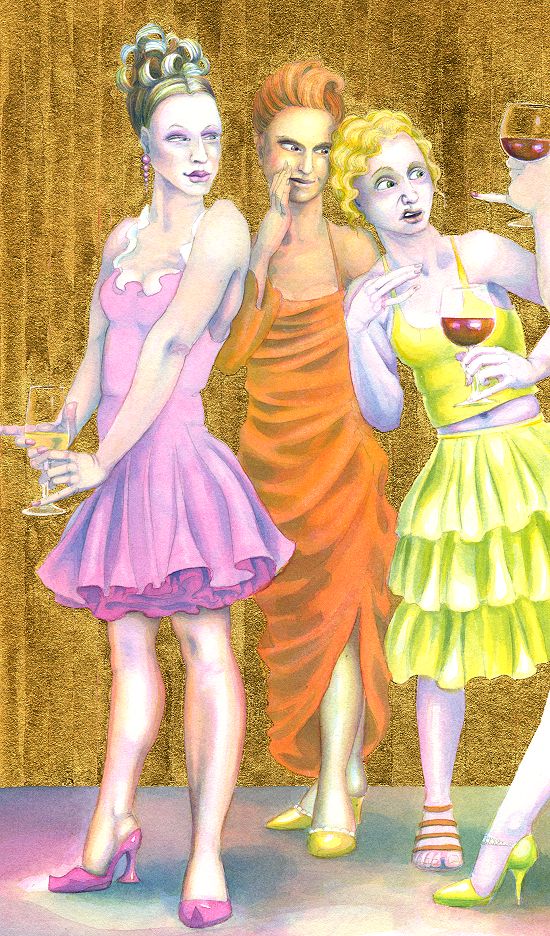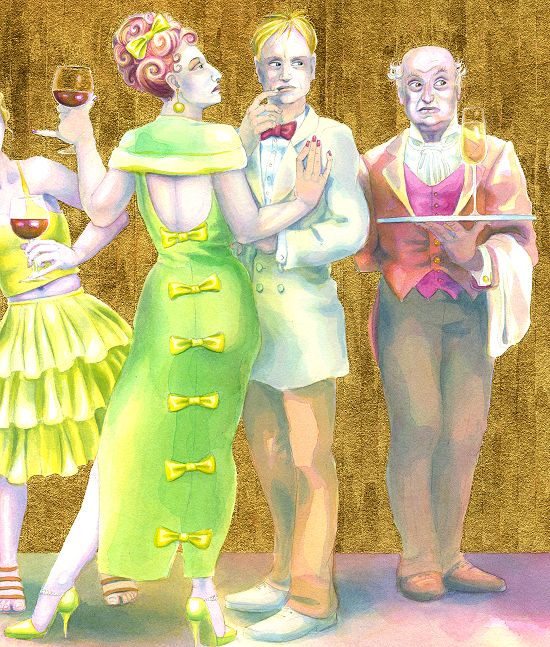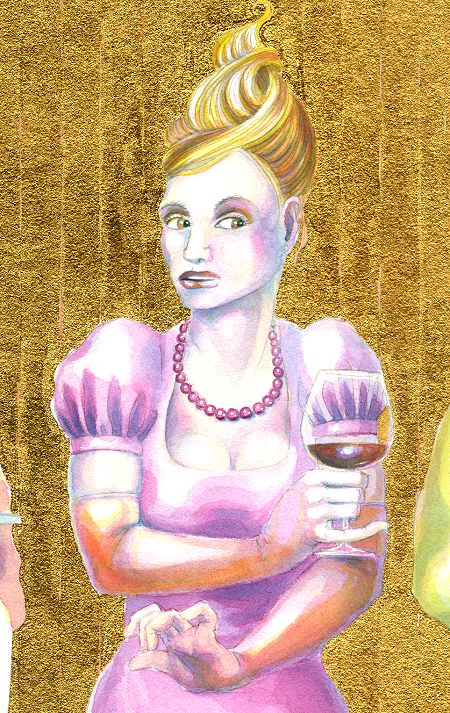 All images and prints are © Nancy Farmer. Please email me if you wish to reproduce any of these images, or see my permissions page in the 'info' section.
Prints & Original Artwork
You can now buy prints of my work (and a few originals) in my Etsy Shop. If you would prefer to buy direct from me, or you cannot find what you are looking for in the shop, feel free to email me instead: mail@nancyfarmer.net. If you are interested in original artwork, I do intend to post a list of currently available artworks in due course, but I'm in the process of moving and re-building a main website, so for the meantime please also email me for more information on originals, and also commissions.