Murky Depths illustration: Are You Lonesome Tonight?
Artwork details: pencil, 12.5 x 16 inches (32 x 41 cm), 2008.
This was an illustration for issue 6 of Murky Depths. The image is arranged so that it will also work with a fold down the middle, the background setting largely appearing on the left, while the right hand side contains the main 'action' of the composition. The whole thing is done in my usual sharp-pointy propelling pencils, involving a combination of detailed drawing and mad scribbling, and I have to say it printed up superbly in the magazine. Of course for the actual story, by Alan James Roll, you will have to buy the magazine, copies of which can be got from www.murkydepths.com
Scroll down for the close-up image.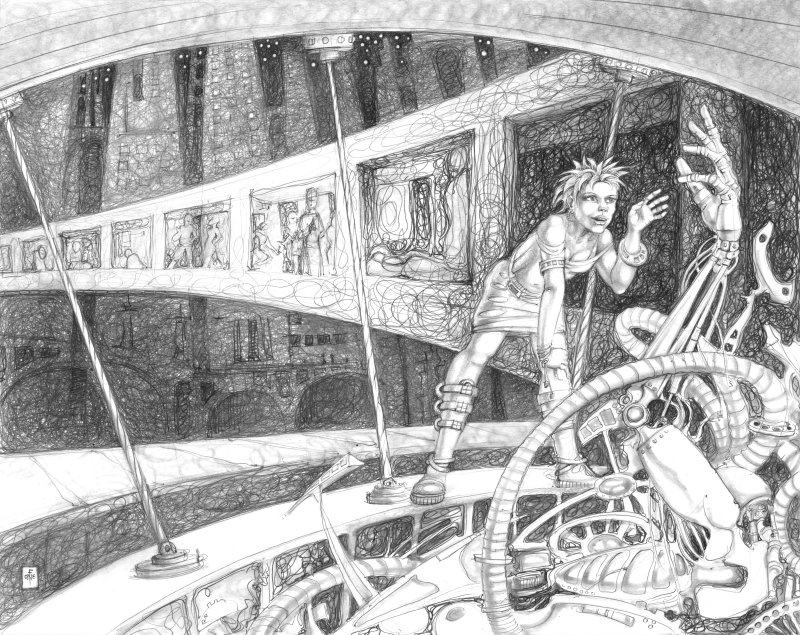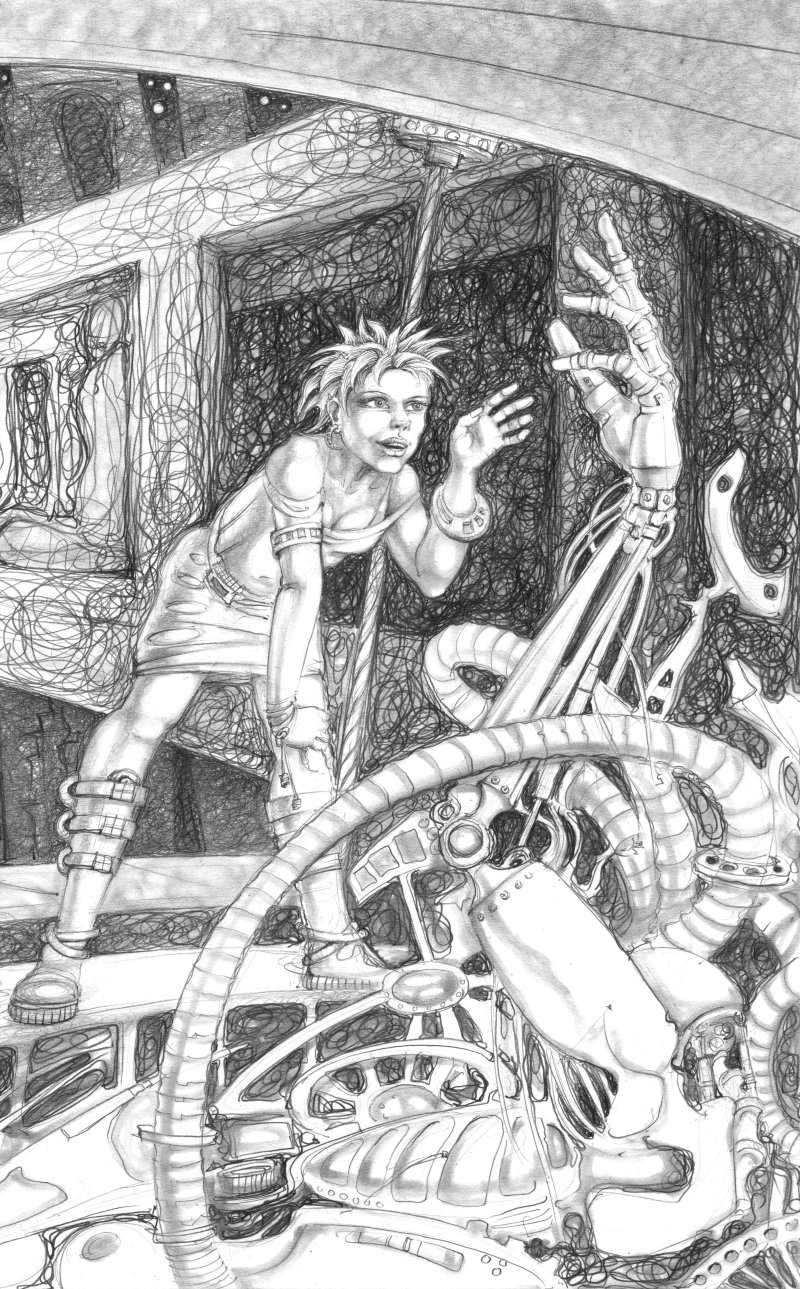 All images and prints are © Nancy Farmer. Please email me if you wish to reproduce any of these images, or see my permissions page in the 'info' section.
Prints & Original Artwork
You can now buy prints of my work (and a few originals) in my Etsy Shop. If you would prefer to buy direct from me, or you cannot find what you are looking for in the shop, feel free to email me instead: mail@nancyfarmer.net. If you are interested in original artwork, I do intend to post a list of currently available artworks in due course, but I'm in the process of moving and re-building a main website, so for the meantime please also email me for more information on originals, and also commissions.