Medusa's Hammock
Artwork details: gouache, 17.8 x 11.2 inches (45 x 28 cm), 2009.
Medusa's Hammock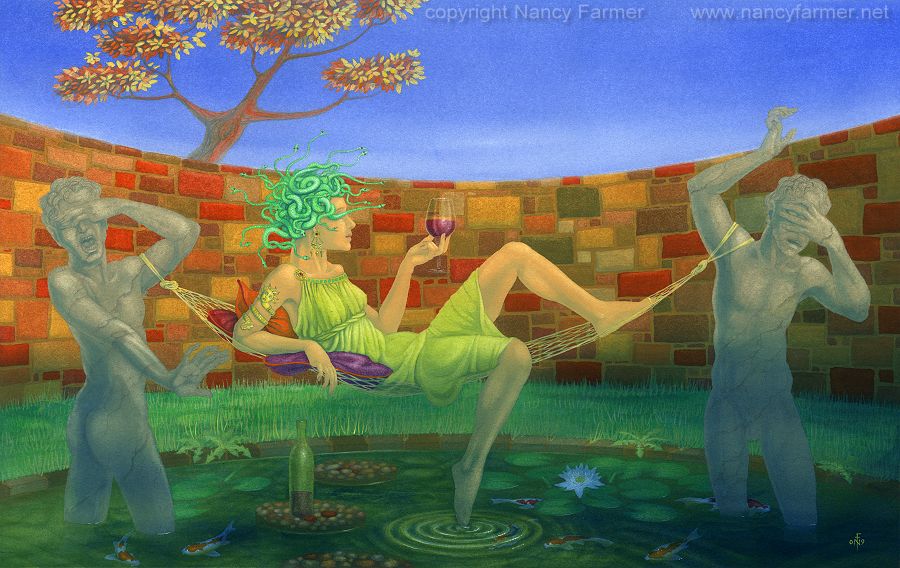 Medusa's garden naturally tends to be rather full of somewhat horror-struck stone 'Statues', and they clutter the place up and make it look untidy. Occasionally, however, she finds a use for one or two of them. Here is Medusa herself, relaxing in her hammock, with its unusual supports.
close-up of Medusa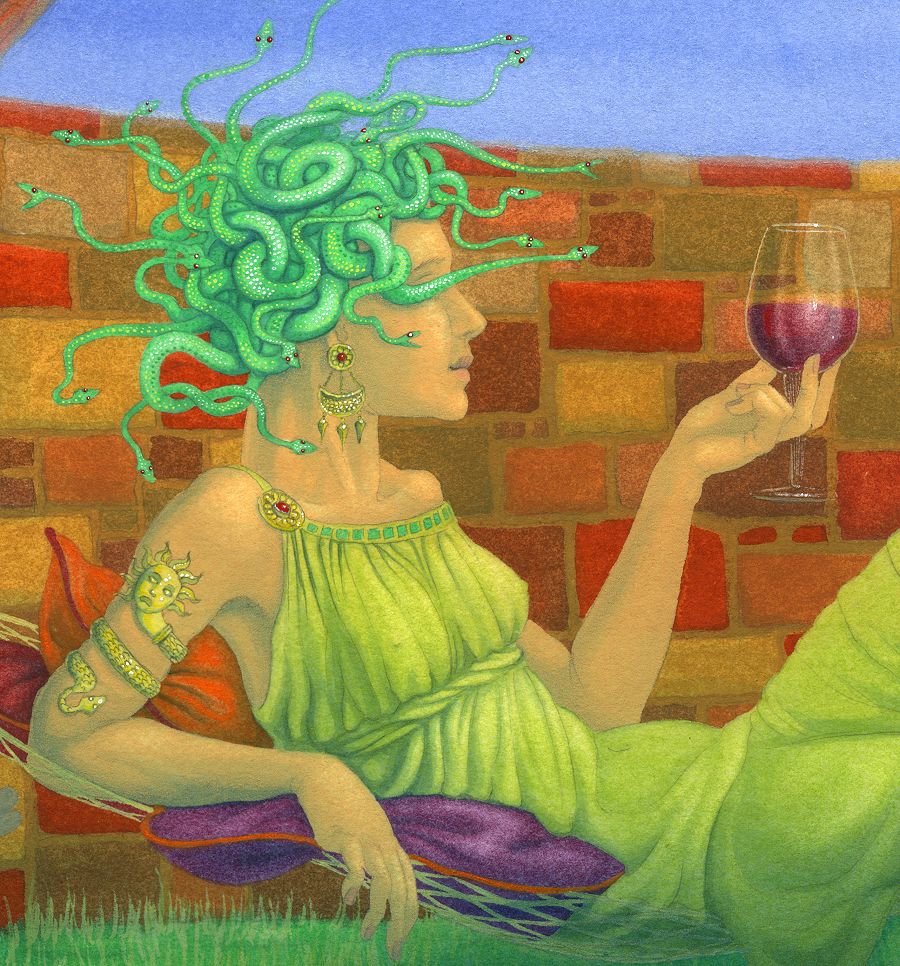 There are koi carp in the pond, a kind of fish that harbors few opinions on beauty or deformity, and who consequently have no problem whatsoever with Medusa's unusual appearance. This is good, because stone fish would sink to the bottom of the pond and be uninteresting.
Incidentally, I posted work in progress images in a facebook album if you would like to see this painting develop - click here to see.
All images and prints are © Nancy Farmer. Please email me if you wish to reproduce any of these images, or see my permissions page in the 'info' section.
Prints & Original Artwork
You can now buy prints of my work (and a few originals) in my Etsy Shop. If you would prefer to buy direct from me, or you cannot find what you are looking for in the shop, feel free to email me instead: mail@nancyfarmer.net. If you are interested in original artwork, I do intend to post a list of currently available artworks in due course, but I'm in the process of moving and re-building a main website, so for the meantime please also email me for more information on originals, and also commissions.