The Infernal Gallop
Artwork details: gouache, 20.7 x 11.7 inches (53 x 30 cm), 2007.
This painting was done for an exhibition whose theme was 'Razzle Dazzle' - to my mind the idea of a line of demons doing the can-can seemed to fit the bill almost exactly. I was aware at the time that the best-known piece of music associated with the can-can is from the operetta 'Orpheus in the Underworld', but what I didn't know until I started looking for a title for this picture was that the title of that actual piece of music is the 'Galop Infernal' - or 'Infernal Gallop', to put it into English (which, considering my French, is probably the best thing). So there you are - a very festive and somewhat lurid painting - yes, it's really that bright in real life.
'The infernal Gallop' - or a line of demons doing the can-can...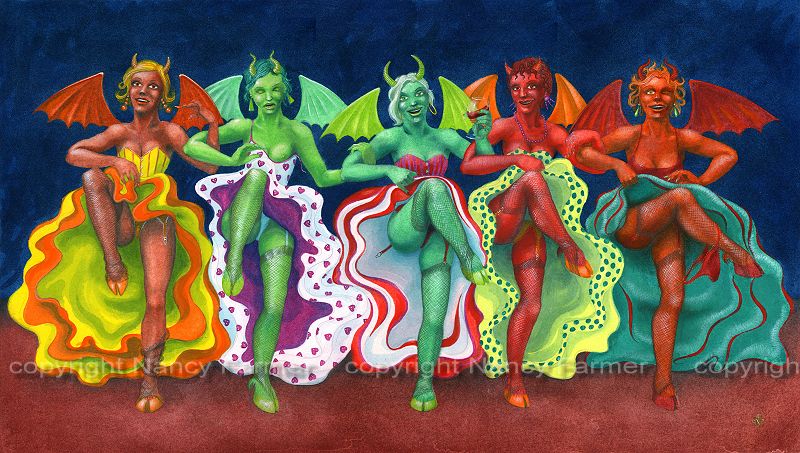 Close-up of can-caning Demons, painting by Nancy Farmer.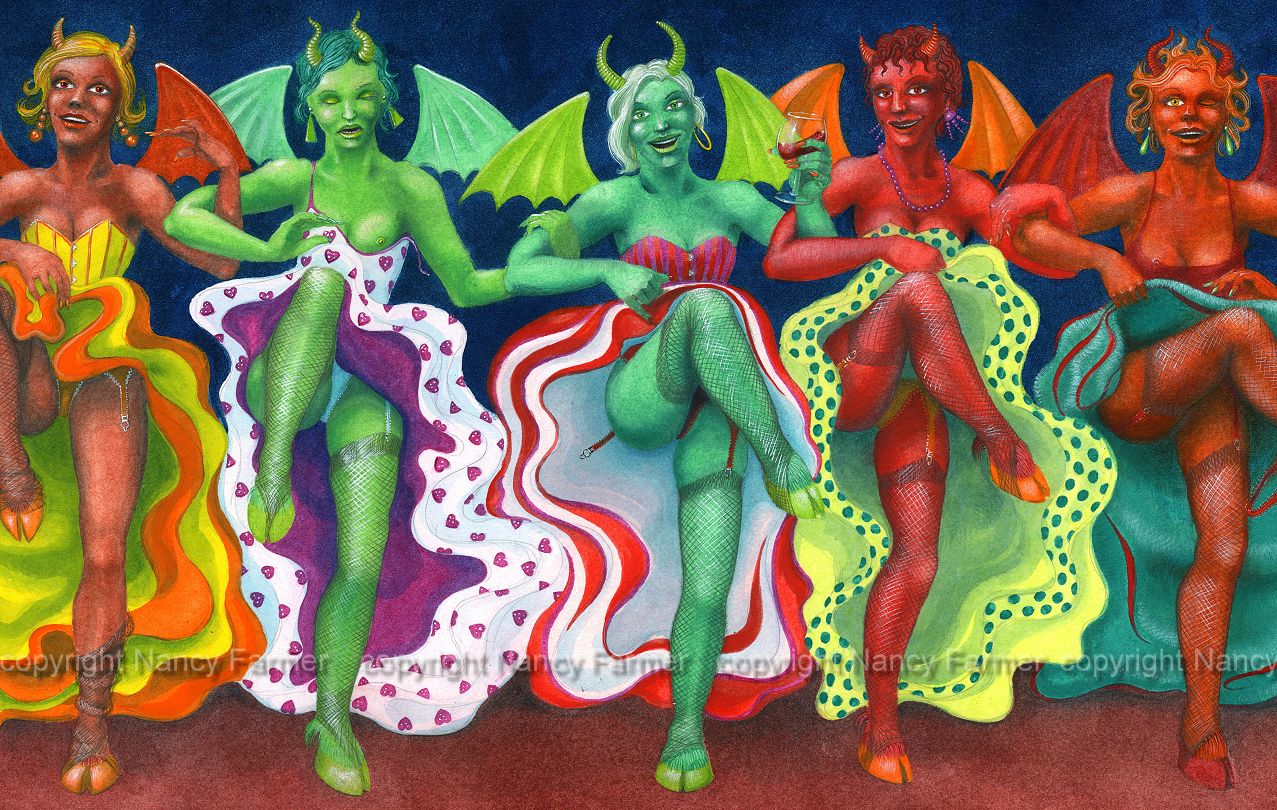 All images and prints are © Nancy Farmer. Please email me if you wish to reproduce any of these images, or see my permissions page in the 'info' section.
Prints & Original Artwork
You can now buy prints of my work (and a few originals) in my Etsy Shop. If you would prefer to buy direct from me, or you cannot find what you are looking for in the shop, feel free to email me instead: mail@nancyfarmer.net. If you are interested in original artwork, I do intend to post a list of currently available artworks in due course, but I'm in the process of moving and re-building a main website, so for the meantime please also email me for more information on originals, and also commissions.