Ghost Girl
Artwork details: gouache, 8 x 10 inches (20 x 25 cm), 2011.
This was one probably the most unusual portrait commission I have been asked to paint. This is a portrait of Karen, but Karen herself didn't ask me to paint it, because Karen is dead, and has been for some decades.
I was asked for this portrait by the man whom she has been haunting. This is what he tells me, and that she has been haunting him since his childhood. It was painted to be the cover of a book that he has written about this life-long experience, details of which can be found on timheathcote.org.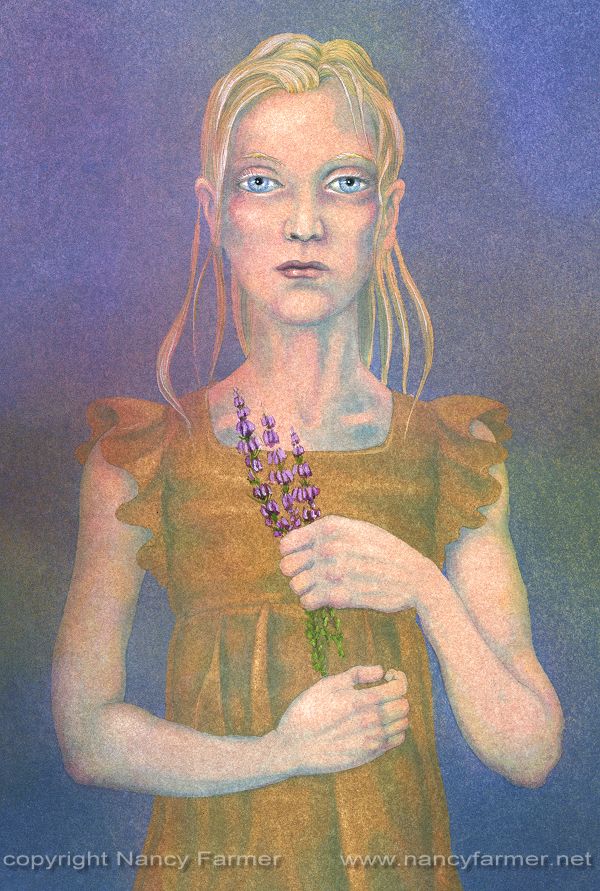 Usually, for painting portraits, I insist on one or more good photographs, preferably in natural light. But in this case I had to be content with a description of Karen, and the design on the back of a piece of carbon paper, which was a repeated pattern showing a girl's face and hair, in a sightly Art-Nouveau fashion. My client is convinced that Karen directed him to find the carbon paper, and even that she temporarily took me over to complete the portrait, because it is apparently so accurate.
Well, I should say that I believe this to be all my own work, but I am delighted to have a happy client!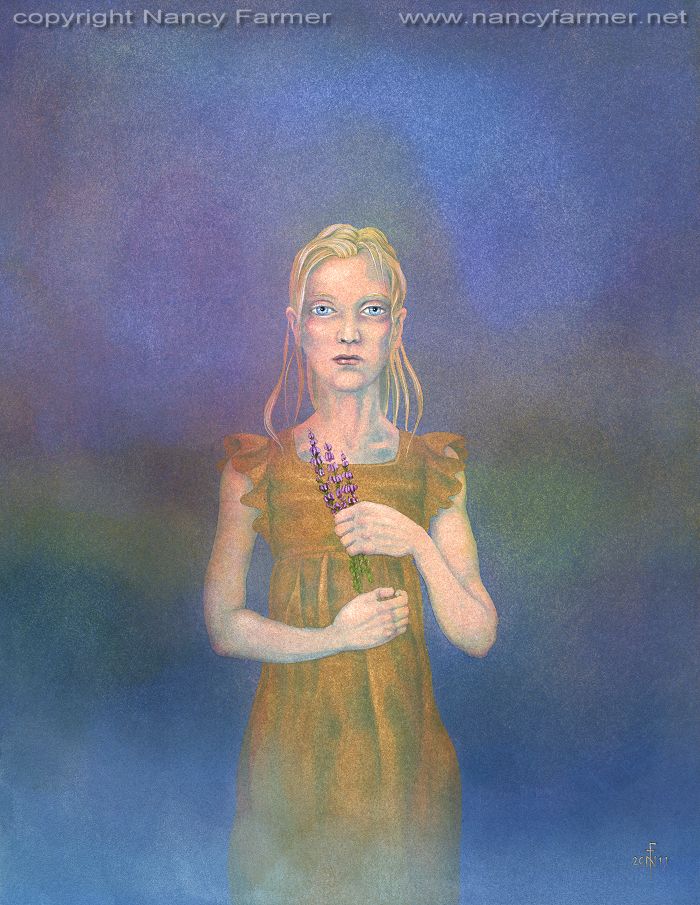 All images and prints are © Nancy Farmer. Please email me if you wish to reproduce any of these images, or see my permissions page in the 'info' section.
Prints & Original Artwork
You can now buy prints of my work (and a few originals) in my Etsy Shop. If you would prefer to buy direct from me, or you cannot find what you are looking for in the shop, feel free to email me instead: mail@nancyfarmer.net. If you are interested in original artwork, I do intend to post a list of currently available artworks in due course, but I'm in the process of moving and re-building a main website, so for the meantime please also email me for more information on originals, and also commissions.