The Frog Gimp
Artwork details: gouache, 9 x 13 inches (23 x 33 cm), 2009.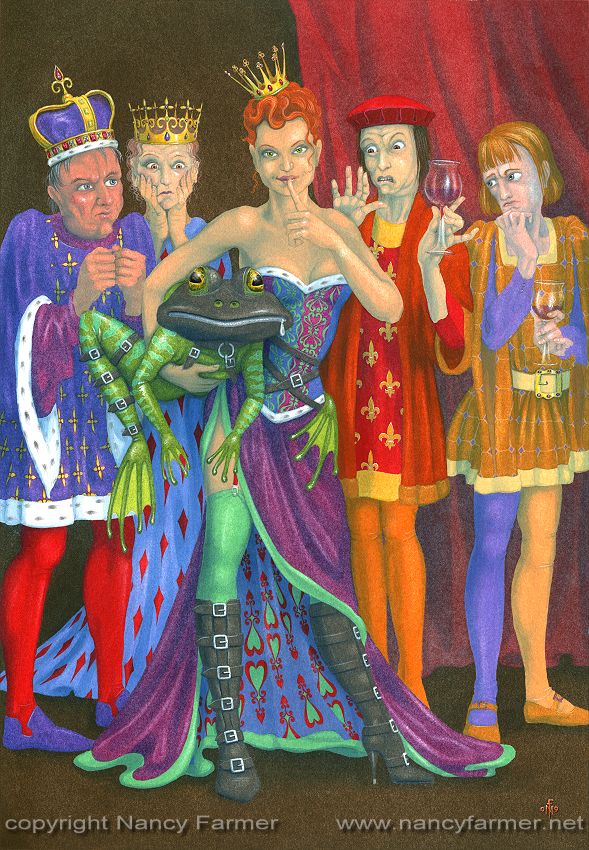 Princes, frankly, are not very interesting. At least I don't think so, and neither does this princess. You see the frog, in his gimp mask, cannot be kissed. For the pedants amongst you, strictly he cannot be kissed on the mouth which is what counts when it comes to spell-breaking. And so the frog remains a frog, which is much more fun.
I photographed this painting as I went along. If you'd like to see the photos, with occasional explanation, they are all on my Facebook page here.
It may be interesting to note that in the original story of the Frog Prince that appeared in the Brother's Grimm stories, the princess doesn't actually kiss the frog at all. When nobody is looking she picks up the frog and throws him against the wall in a fit of pique! Quite when frog-kissing came into the story I couldn't say...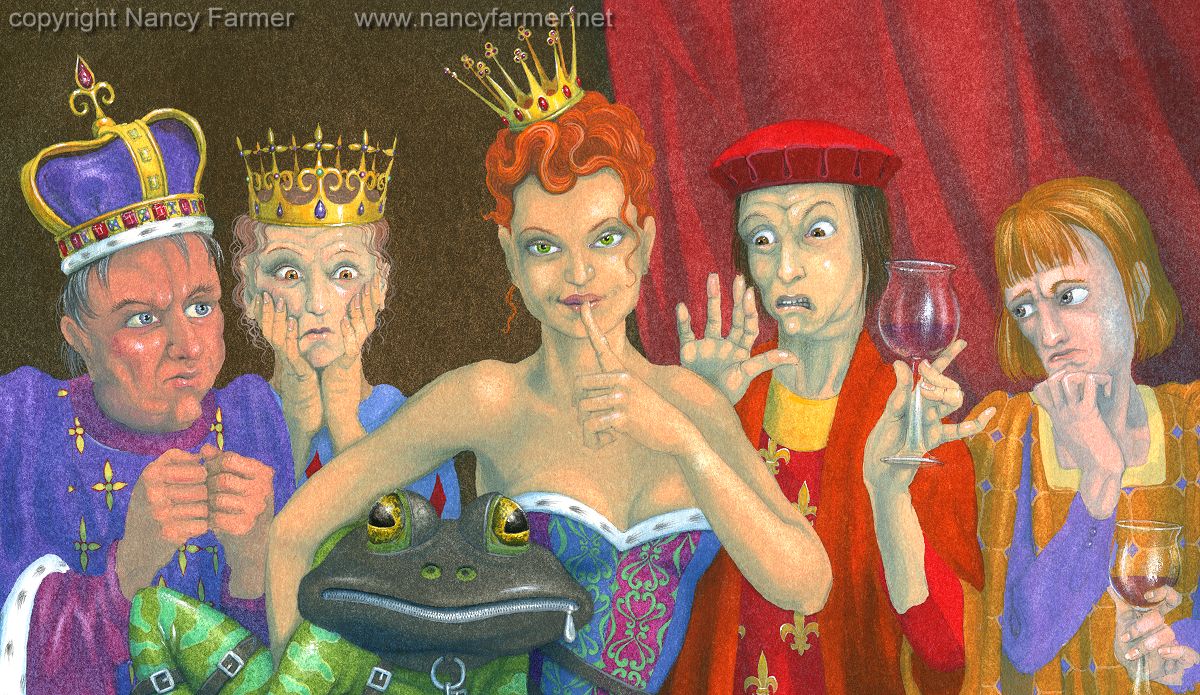 All images and prints are © Nancy Farmer. Please email me if you wish to reproduce any of these images, or see my permissions page in the 'info' section.
Prints & Original Artwork
You can now buy prints of my work (and a few originals) in my Etsy Shop. If you would prefer to buy direct from me, or you cannot find what you are looking for in the shop, feel free to email me instead: mail@nancyfarmer.net. If you are interested in original artwork, I do intend to post a list of currently available artworks in due course, but I'm in the process of moving and re-building a main website, so for the meantime please also email me for more information on originals, and also commissions.