Finderskeepers
Artwork details: acrylic paint, 20 x 20 inches (51 x 51 cm), 2003.
This painting was designed to be hung any way up, and it's in a circular frame with three different strings on the back, just for that purpose. Scroll down below the main picture to see a few close-up sections.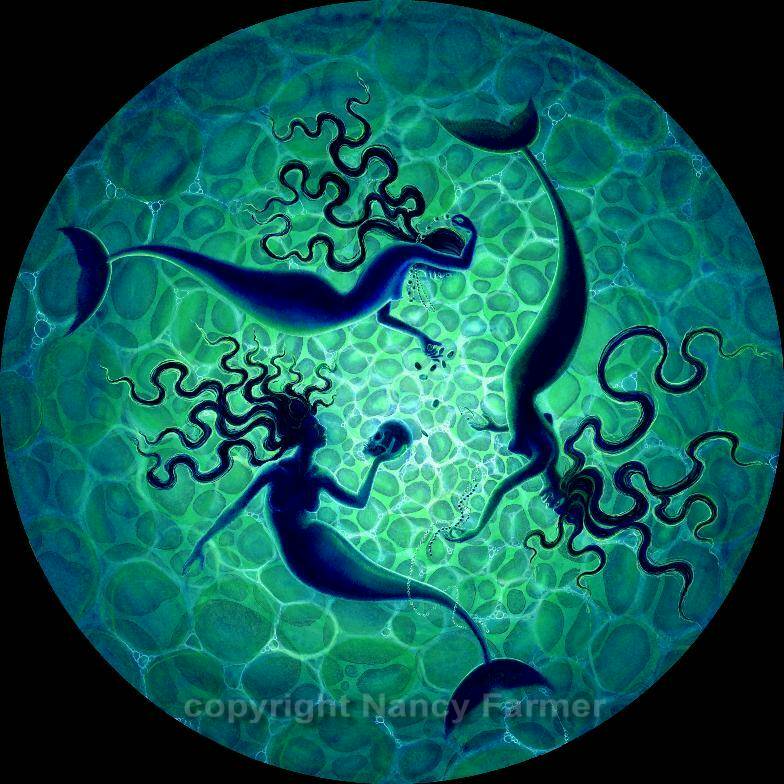 The picture gets its title because the mermaids (who have no thought for the human tragedy of shipwrecks) have spotted a long-sunk galleon and are playing with the pretty things that they have found. One of them has found a skull, which she finds highly amusing - not thinking of it as a dead person, merely as an amusing item that looks like a face. Mermaids are not bright, neither do they care about people, but they do like pretty, sparkly things
'Finderskeepers' - detail of mermaid with coins.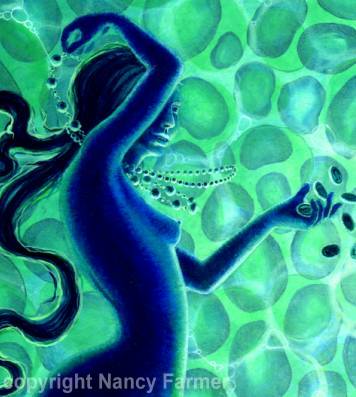 'Finderskeepers' - mermaid with a skull - detail.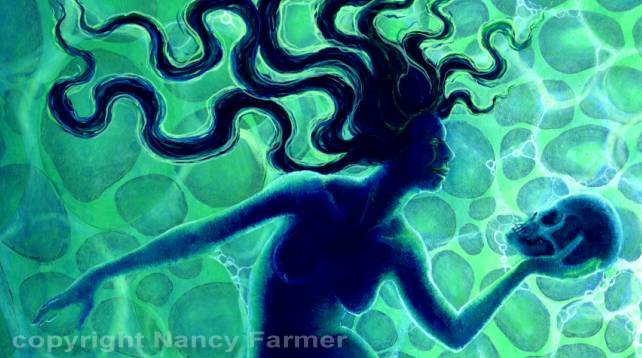 'Finderskeepers' - detail of mermaid with jewels.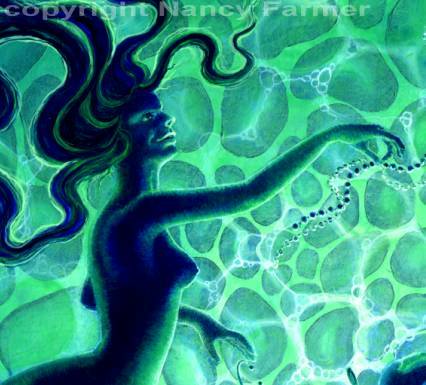 All images and prints are © Nancy Farmer. Please email me if you wish to reproduce any of these images, or see my permissions page in the 'info' section.
Prints & Original Artwork
You can now buy prints of my work (and a few originals) in my Etsy Shop. If you would prefer to buy direct from me, or you cannot find what you are looking for in the shop, feel free to email me instead: mail@nancyfarmer.net. If you are interested in original artwork, I do intend to post a list of currently available artworks in due course, but I'm in the process of moving and re-building a main website, so for the meantime please also email me for more information on originals, and also commissions.