The Fairy Mirror
Artwork details: gouache, 13.2 x 19.5 inches (34 x 50 cm), 2010.
This is a slightly macabre fairy painting. It started off from the idea the a Fairy Mirror, whatever it showed, would not show the ordinary type of reality. I think there's a morror like this in the start of The Snow Queen which shows all that is beautiful as ugly and all that is ugly as beautiful, only this pretty fairy is admiring the view of her skull in the mirror and doesn't seem the least bit worried about it. Fairies are probably used to this sort of object and quite probably the reflection tells her a lot more than one would think...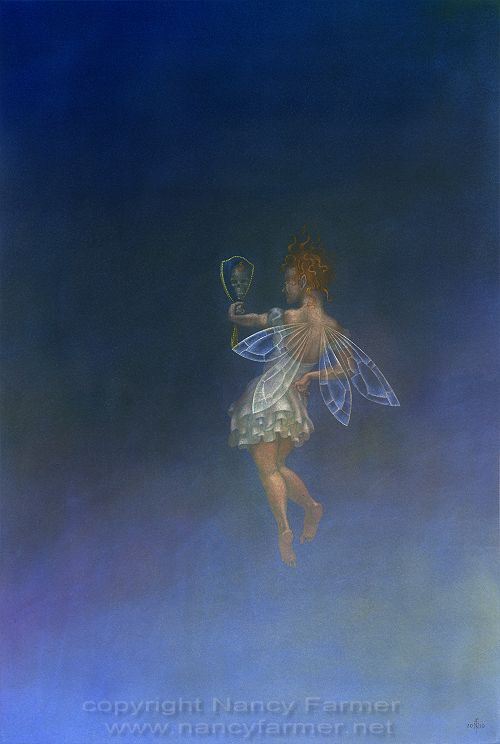 Sometime, of course, I shall paint what the ugly things look like in the mirror...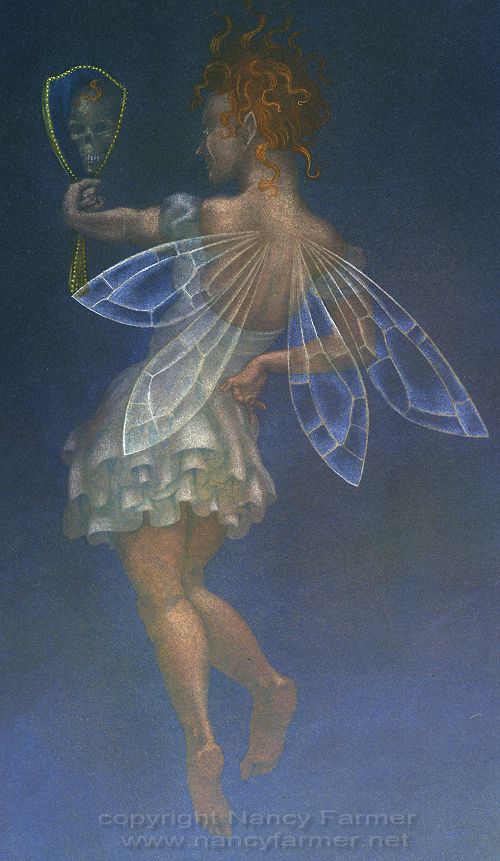 All images and prints are © Nancy Farmer. Please email me if you wish to reproduce any of these images, or see my permissions page in the 'info' section.
Prints & Original Artwork
You can now buy prints of my work (and a few originals) in my Etsy Shop. If you would prefer to buy direct from me, or you cannot find what you are looking for in the shop, feel free to email me instead: mail@nancyfarmer.net. If you are interested in original artwork, I do intend to post a list of currently available artworks in due course, but I'm in the process of moving and re-building a main website, so for the meantime please also email me for more information on originals, and also commissions.