Poison Flower Fairies: Euphorbia Lathyris, Fairy of the Caper Spurge
Artwork details: Gouache, 13.2 x 19.5 inches (34 x 50 cm), 2012.
And so, another Poison Flower Fairy Fairy spreads her wings... I suspect she may squeak a bit as she flies, in her all-over latex outfit, but, given the dangers of this particular genus of plants, this is a small price to pay for the safety of inhabiting the Caper Spurge.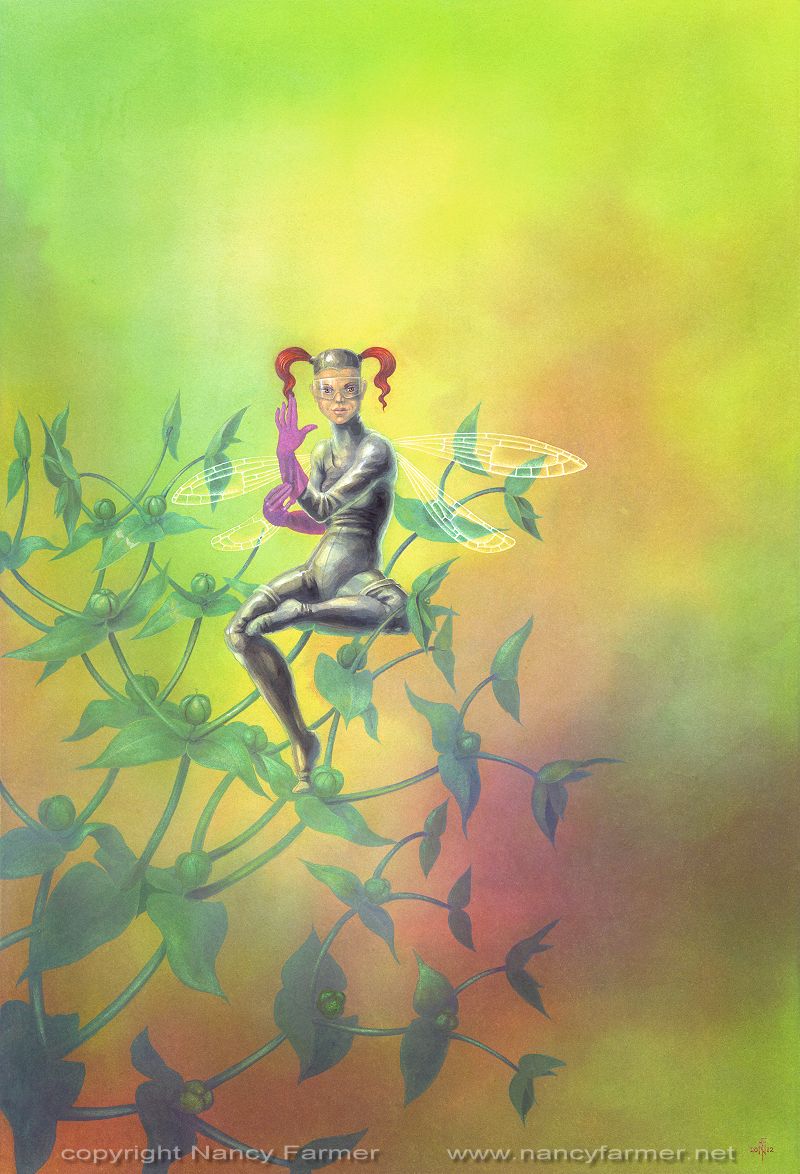 The trouble with Euphorbias is their sap, which is not only toxic, but can cause severe skin reaction and damage to eyes, which explains why my fairy is wearing goggles, too. I have this plant growing here and there in my garden, and it readily oozes toxic sap at the least damage. So I have furnished my fairy with the latest in latex catsuits, goggles, and, of course, a nice pair of rubber gloves.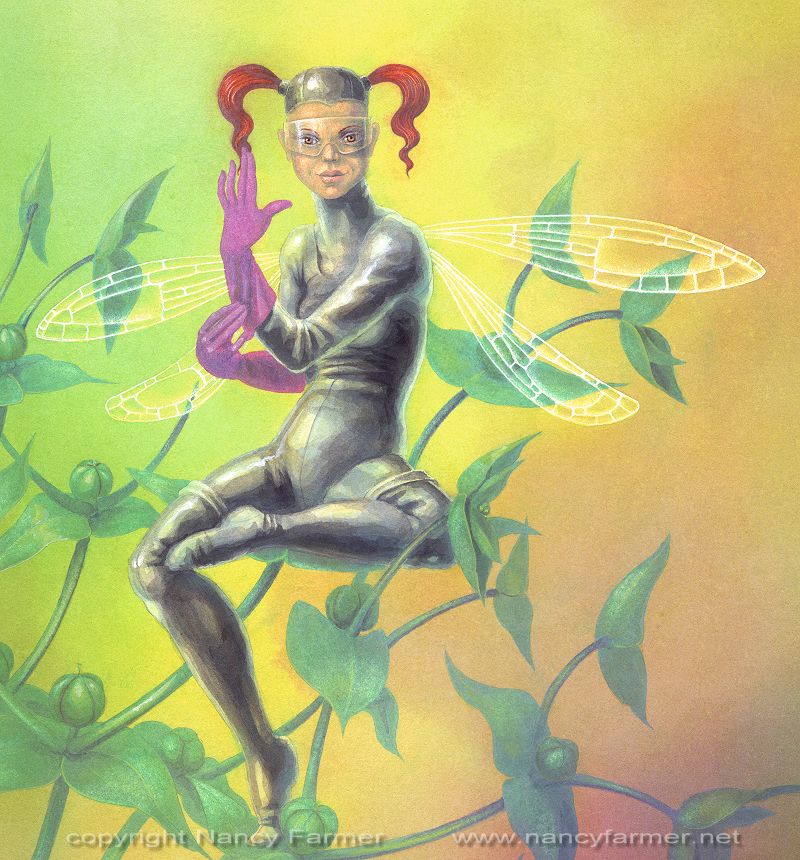 The interesting thing though, is that latex - natural rubber - is exactly what the sap stuff is that comes out of this plant. Usually latex as we know it comes from the rubber tree, but it would be rather nice to think that a defence from the plant's sap can be made from the sap itself. A bit of googling has provided no answer to this, though I did come across the fascinating story that the use of natural rubber goes back as far as the Mayan civilization, about 1600BC, who used it to make rubber balls. Almost more curious, according to the same site the first (unsuccessful) attempts at rubber flooring date back to the 13th Century! Almost makes me want to tap my caper spurges and see what I get. Almost.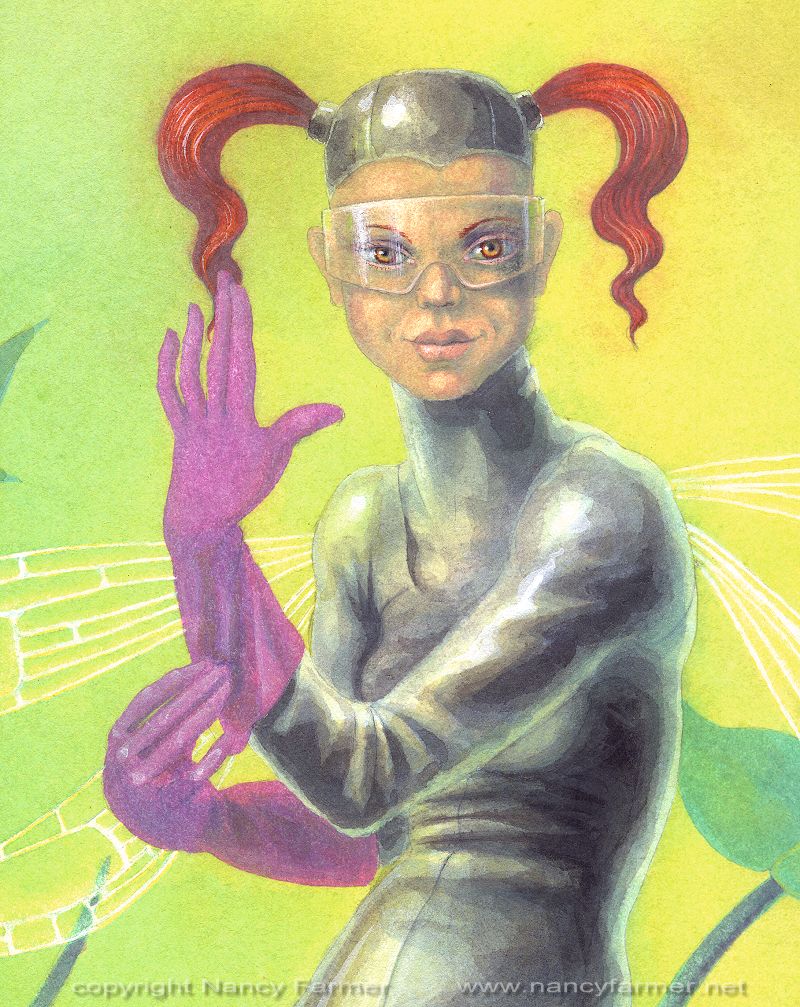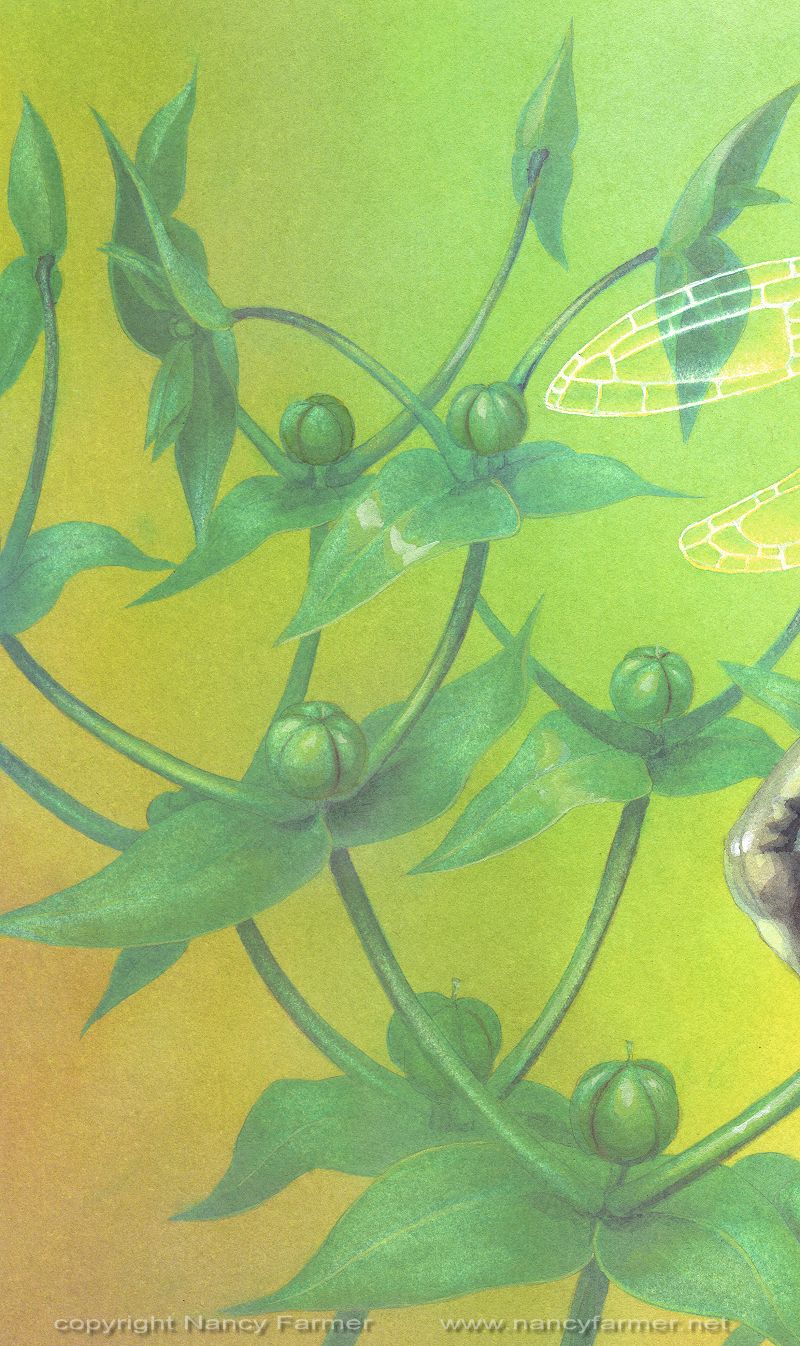 All images and prints are © Nancy Farmer. Please email me if you wish to reproduce any of these images, or see my permissions page in the 'info' section.
Prints & Original Artwork
You can now buy prints of my work (and a few originals) in my Etsy Shop. If you would prefer to buy direct from me, or you cannot find what you are looking for in the shop, feel free to email me instead: mail@nancyfarmer.net. If you are interested in original artwork, I do intend to post a list of currently available artworks in due course, but I'm in the process of moving and re-building a main website, so for the meantime please also email me for more information on originals, and also commissions.