Daisy Chopper
Artwork details: gouache on paper, 19.5 x 14.5 inches (50 x 37 cm), 2012.
This was a commissioned painting. The couple who requested it are very keen on bikes, and wanted a fairy picture. The pose that I came up with suggested the fairy should be holding something aloft in her hand. A spear would have been the obvious thing, so I avoided the obvious, and at first thought a spear-shaped plant might be appropriate. In the end I went with a daisy though: a plant that is quite un-spear-like but apt to pop up overnight in any good lawn. I like to think I may have stumbled upon the answer as to how they get there!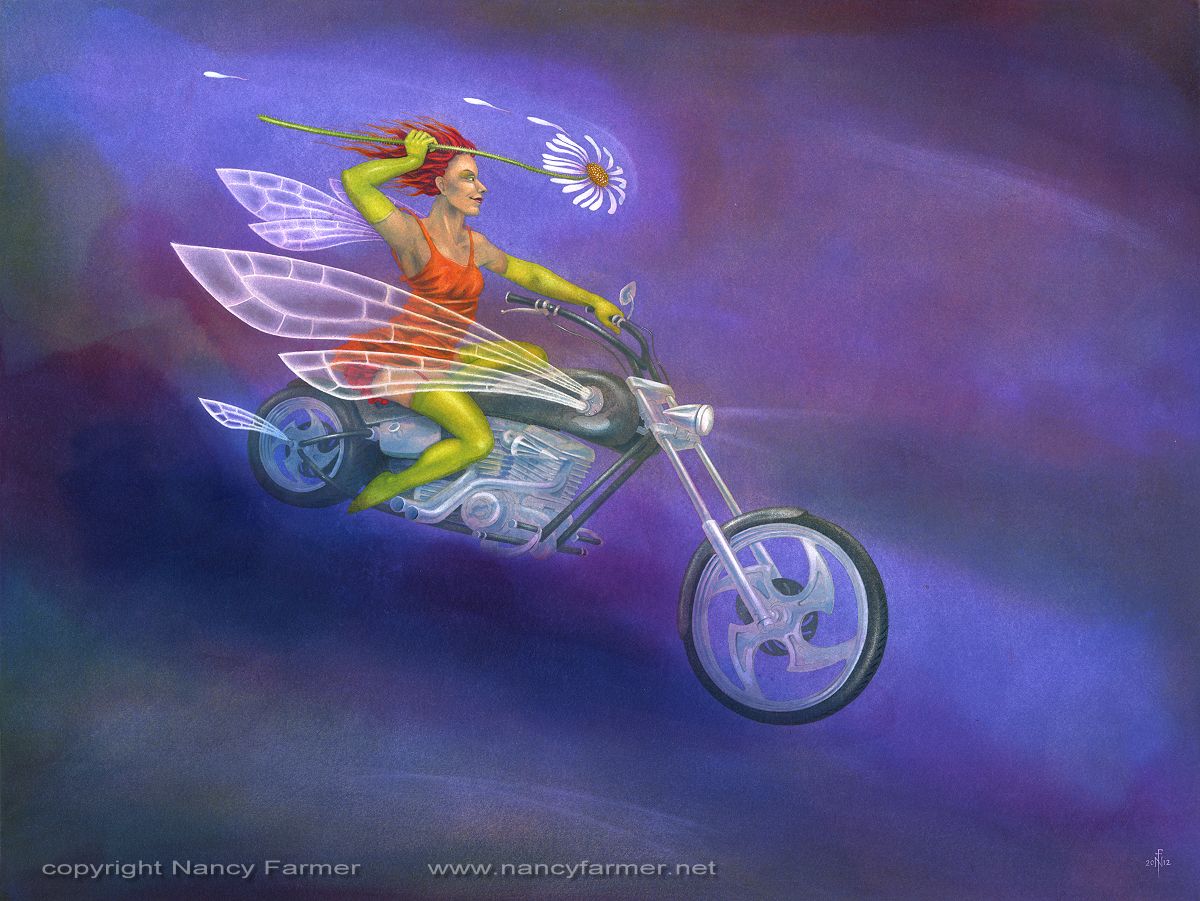 All images and prints are © Nancy Farmer. Please email me if you wish to reproduce any of these images, or see my permissions page in the 'info' section.
Prints & Original Artwork
You can now buy prints of my work (and a few originals) in my Etsy Shop. If you would prefer to buy direct from me, or you cannot find what you are looking for in the shop, feel free to email me instead: mail@nancyfarmer.net. If you are interested in original artwork, I do intend to post a list of currently available artworks in due course, but I'm in the process of moving and re-building a main website, so for the meantime please also email me for more information on originals, and also commissions.