A Rude Intrusion
Artwork details: gouache, 14 x 19 inches (36 x 48 cm), 2006.
Um - first time I've put I vibrator in a painting, I think! - a little 'erotic humour' - but I was never sure quite what people would make of this one so I delayed for months before putting it on the site... It's a painting I was actually rather pleased with - technically it all came off with surprising ease, though the angel's face was a little more of a caricature than I'd planned originally...
'A Rude Intrusion' - fetish art by Nancy Farmer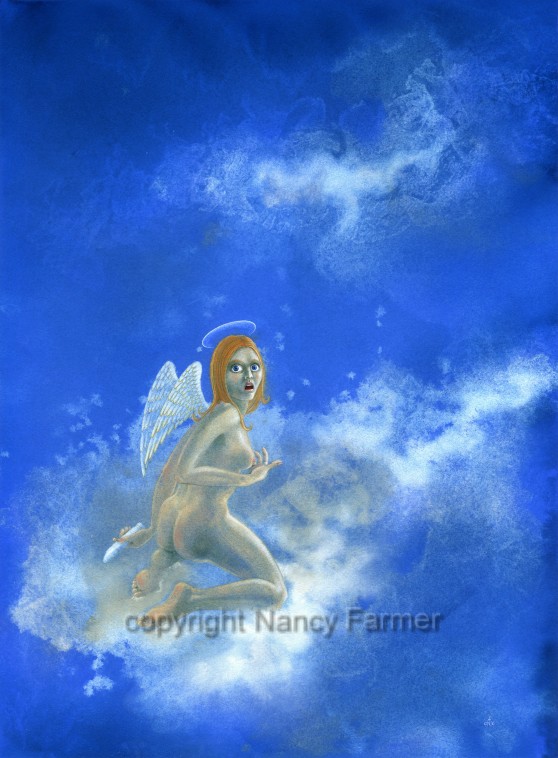 Well it must get rather boring and lonely mooning around on clouds and being good all the time. And this little Angel has been caught red-handed, so to speak, trying a little 'therapy' to relieve the tedium...
One other thing - the hazy figure in the cloud above, watching the little angel - is an accident! If you can't see it then that's the way it should be - it isn't there! But someone pointed this out to me and assumed I'd done it deliberately.
'A Rude Intrusion' - close-up details of a rather shocked angel and her toy...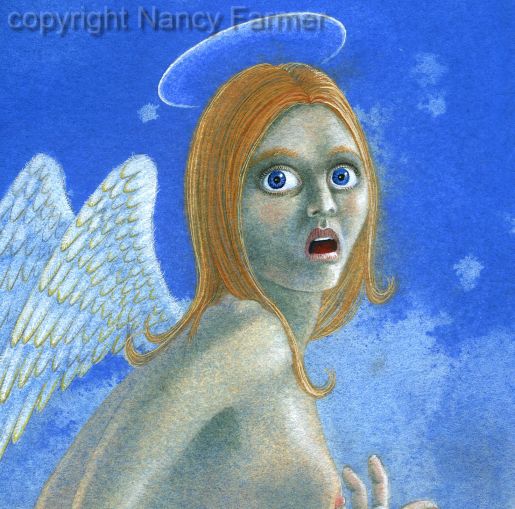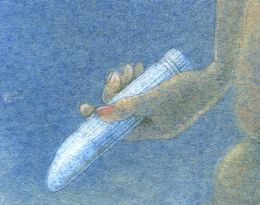 All images and prints are © Nancy Farmer. Please email me if you wish to reproduce any of these images, or see my permissions page in the 'info' section.
Prints & Original Artwork
You can now buy prints of my work (and a few originals) in my Etsy Shop. If you would prefer to buy direct from me, or you cannot find what you are looking for in the shop, feel free to email me instead: mail@nancyfarmer.net. If you are interested in original artwork, I do intend to post a list of currently available artworks in due course, but I'm in the process of moving and re-building a main website, so for the meantime please also email me for more information on originals, and also commissions.