Arthur in Egypt
Artwork details: gouache and coloured pencil on paper, 20 x 16 inches (51 x 41 cm), 2013.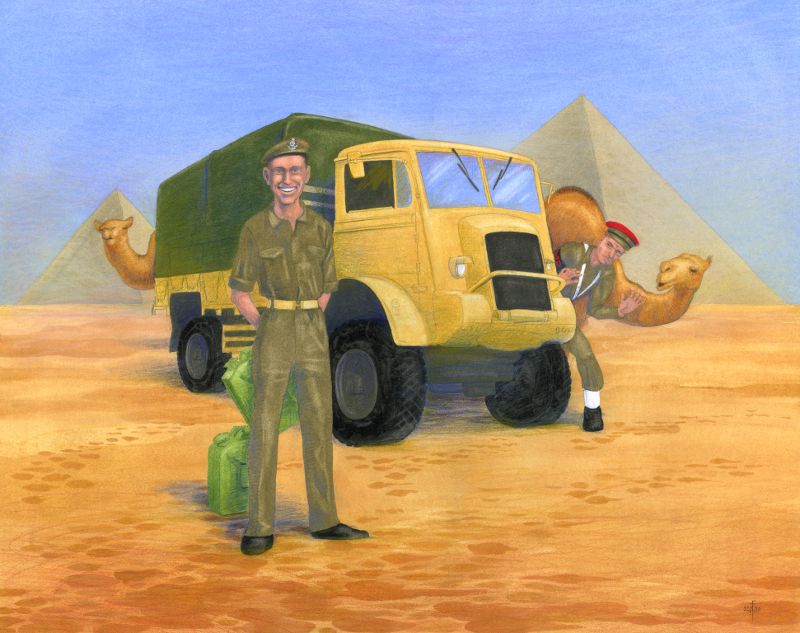 This is not the sort of painting you've come to expect of me, I know, but here's a commission I did a couple of months ago. It was as a present for the father of a friend, the father having his 80th birthday party, and having been in Egypt in the armed services a very long time ago.There were shenanigans, and unproven accusations of syphoning off the British Army's fuel and selling it to the Arabs. It was just before the Suez crisis... perhaps he even caused the Suez crisis, I am hazy on the details! My job was to re-create the story from nothing more than two photocopies of three-inch-high black and white photos of Arthur, scouring the internet for photos of 1940's Bedford army trucks, camels, and the Military Police...
Usually I insist on better photographic information than I was supplied with, but when that's all there is, and I have no time-machine handy... The things we do for friends ;-)
Apparently the painting went down a storm. Always very nice to hear that commissions are well received, because that can be the nerve-wracking part of it! The media, by the way, is gouache paint, painted on and washed off, and then with coloured pencils over the top. This is actually a rather nice mixed-media technique that I don't often use, but it allows a lovely soft blending of different colours on top of each other. Good for empty spaces and hazy desert air.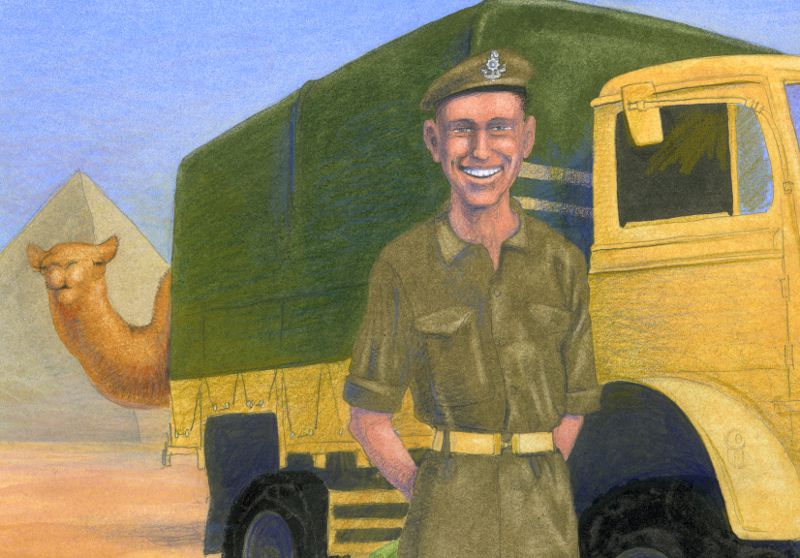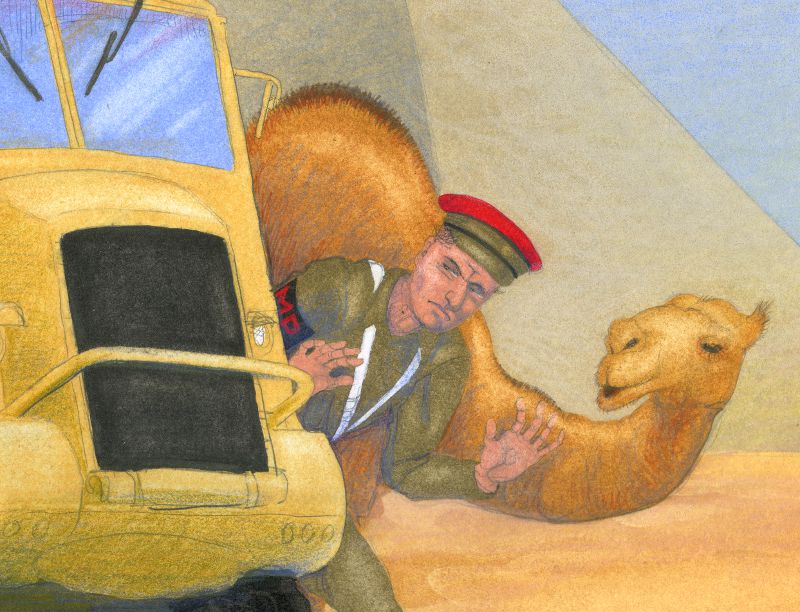 All images and prints are © Nancy Farmer. Please email me if you wish to reproduce any of these images, or see my permissions page in the 'info' section.
Prints & Original Artwork
You can now buy prints of my work (and a few originals) in my Etsy Shop. If you would prefer to buy direct from me, or you cannot find what you are looking for in the shop, feel free to email me instead: mail@nancyfarmer.net. If you are interested in original artwork, I do intend to post a list of currently available artworks in due course, but I'm in the process of moving and re-building a main website, so for the meantime please also email me for more information on originals, and also commissions.